It's World Egg Day, so I'm sharing some of my favorite egg recipes that are regulars on the meal rotation at our house!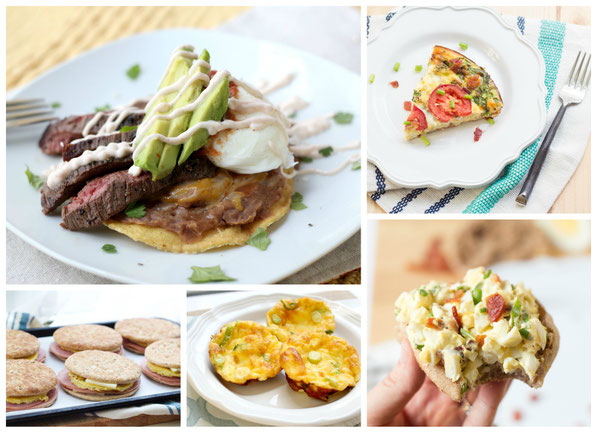 Eggs are a staple protein that can be found in our fridge at all times.  They're affordable, quick to make, packed with nutrition, and super versatile.  I've made many egg-based dishes on the blog, but today I wanted to share the ones I make most often, so let's get crackin' (pun totally intended) and get to these egg delights! 
The first recipe is one of my husband's absolute favorites:  Bacon Egg Salad.  The concept is simple - it's a lighter recipe for egg salad (aka not swimming in mayo), with a couple of pieces of bacon finely chopped so there's bacon goodness in every bite, some green onions for added flavor, and a touch of salt and pepper.  
We actually eat this for lunch more than breakfast because it's a lovely alternative to ham, turkey, or chicken sandwiches.  I've also made this recipe on Great Day SA and it was a big hit with the crew!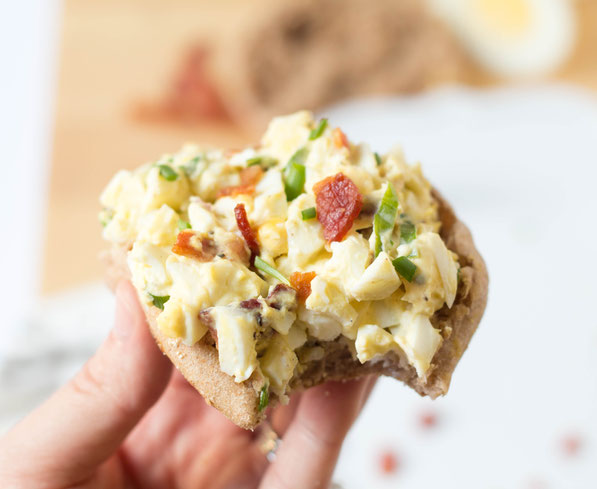 The next recipe is a really winner!  No really, I actually won the grand prize for a recipe contest sponsored by the Beef Checkoff last year with this steak huevos rancheros recipe... ;) It was a huge honor to win this contest, so naturally this recipe holds a special place in my heart!  There is so much amazing flavor and texture going on in this dish; it takes a little time to put this one together, but if you decide to give it a try, your weekend brunch routine will be forever changed. 
Quick side note here, but when I make recipes like this one that features under-cooked (poached or sunny-side-up) eggs, I try to use pasteurized eggs because they eliminate the risk of Salmonella since they've gone through a gentle heating process.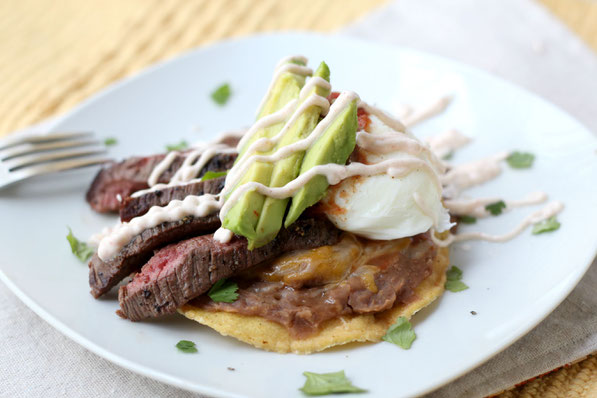 It may be newer to the blog, but this recipe is a spin-off of something I make ALL the time at home:  frittatas.  Frittatas are a fabulous way to use up leftover protein and veggies, and they only take a few minutes to prepare.  This light and fluffy "BLT" inspired frittata is a must-try!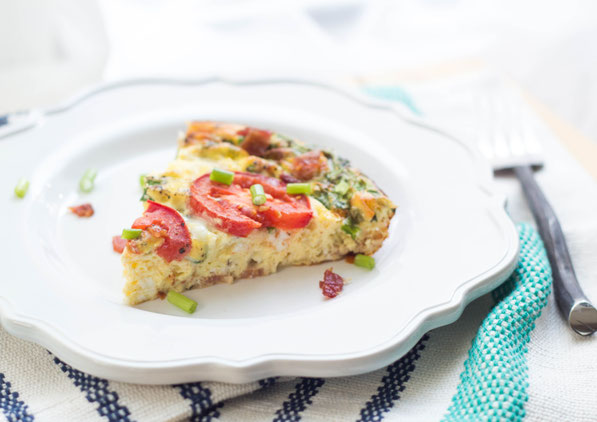 Next is the little cousin of my "BLT" frittata...Meet:  Four-ingredient mini frittatas.  :)  These little cuties may be small in size but they are mighty by way of being an amazing family-friendly "fast food" meal to make at home.  
Eggs, milk, cheese, and some green onions are the base of this dish and the smaller muffin size means the cooking time is very short, so this recipe is ready in right around 20 minutes.  Pair these mini frittatas with a side salad and some fruit, and a complete (and very healthy) dinner is served in minutes!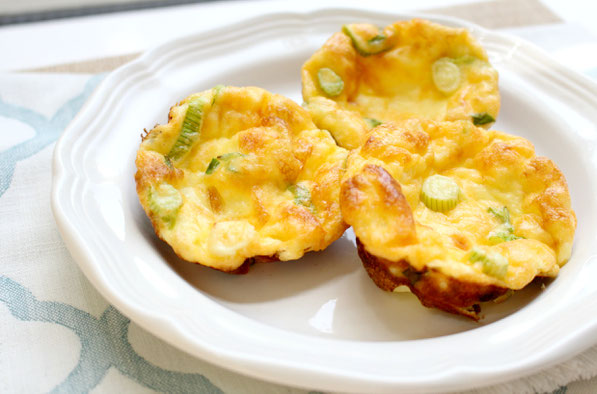 And last but definitely not least is another newer egg recipe on the blog:  Freezer-friendly ham and egg sandwiches.  Ever since I discovered how easy it is to make these tasty sandwiches, I've kept the freezer stocked with them at all times!  There's no need to buy those pre-made frozen egg sandwiches.  These are healthier, heartier, and completely perfect for busy weekdays.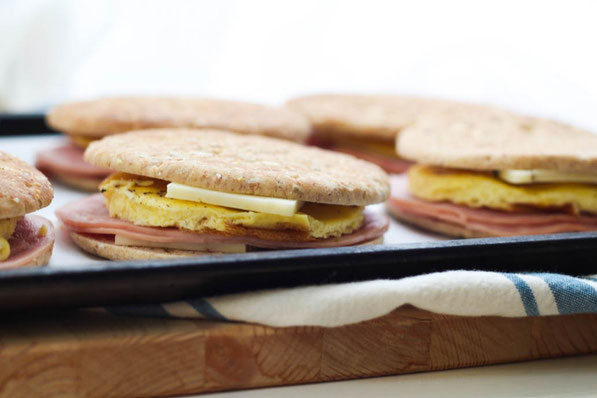 Happy World Egg Day, and happy eating!
~Amber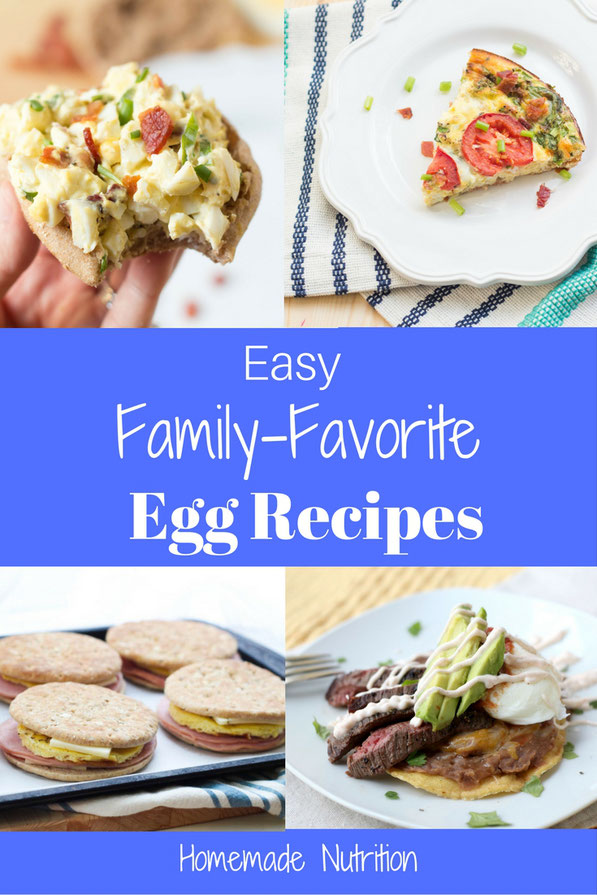 ---
---
---