I've been busy working on all kinds of Thanksgiving recipes and tips, so if you want to make sure you haven't missed anything, check out this post for a one-stop healthy Thanksgiving resource!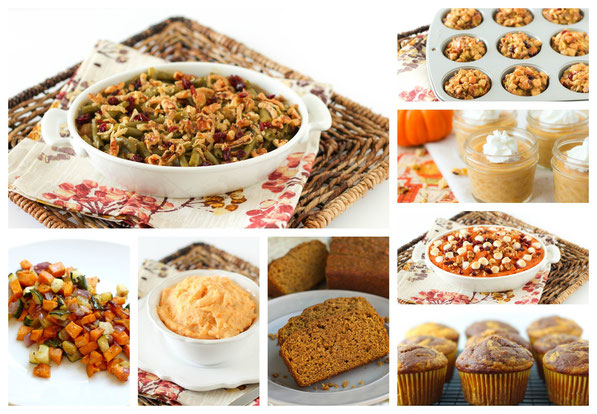 This week I had the pleasure of going on Great Day SA to share my favorite Thanksgiving recipes and tips!  Click here to watch the segment!  All of the recipes and tips are also in this post.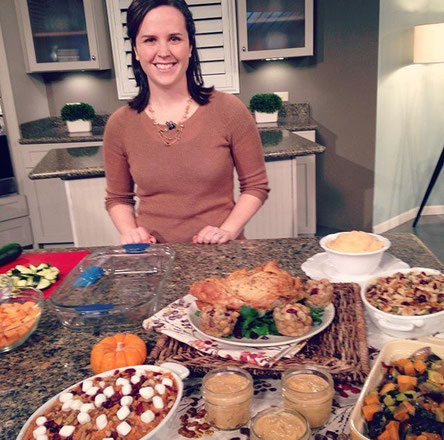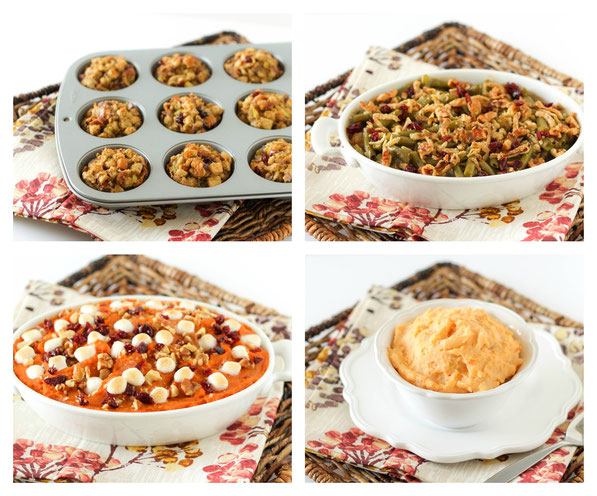 And here's the recipe for my family's favorite roasted vegetables that I made on the segment.  This recipe is simple, affordable, and it's so tasty, there won't be any leftovers!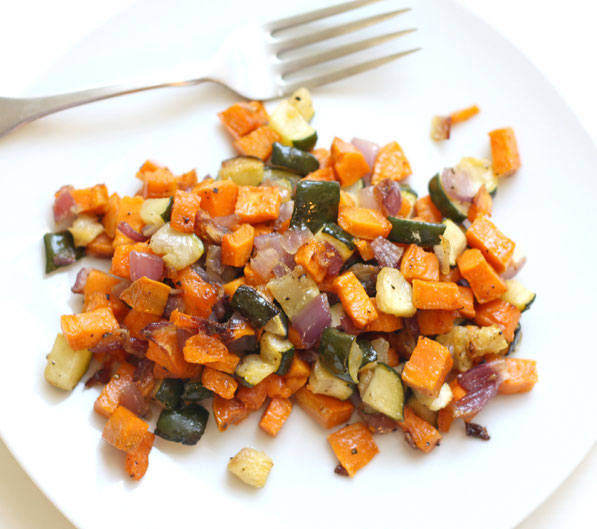 I'm so glad I also got to make my new favorite fall dessert on the segment!  This easy make-ahead pumpkin pudding recipe has only 5 ingredients, is gluten free, and only takes about 10 minutes to make.  It's the perfectly portioned Thanksgiving dessert that all pumpkin-lovers will enjoy!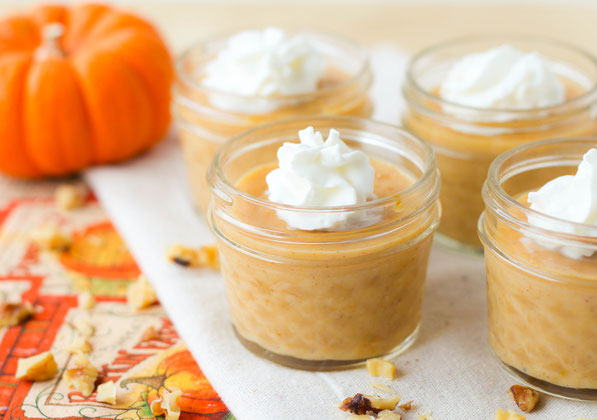 And if you've got some extra pumpkin to use up, try I've got two lighter baked goodies to try: 
Finally, because this is such a beautiful and special holiday, I have a post from last year on some "food for thought" on Thanksgiving to share.  It's all about enjoyment of the day and all of the loved ones around us! 
Here's to a happy Thanksgiving! 
~Amber
---
share these tips and recipes!

---