This tropical green smoothie is light, refreshing, and packed with nutrition!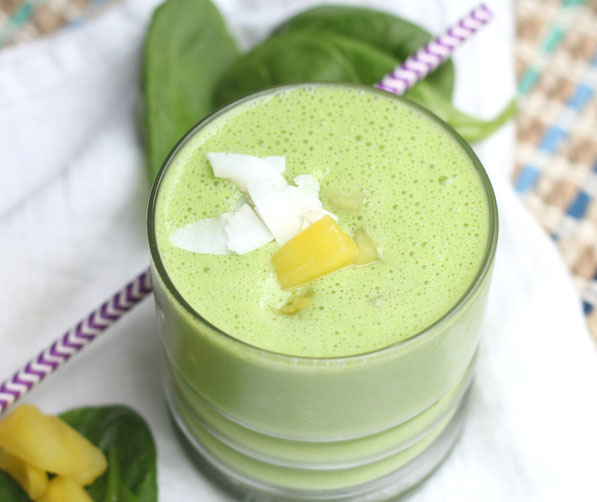 It's been at least a couple of weeks since I posted a new smoothie recipe, so I just had to create another one!  I've gotten pretty good at making green smoothies over the past few months and have tried all sorts of flavor combinations.  This time I decided to try a more tropical approach, especially since fall is kind of an unexpected time of year for a tropical-themed smoothie recipe.  :)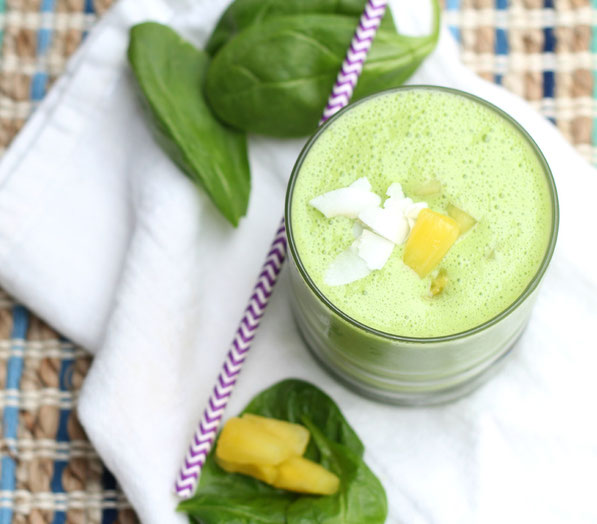 If you're a fellow lover of green smoothies, here are a few of the others I've posted that you might enjoy: 
This recipe features pineapple and coconut as the tropical twist, with creamy Greek yogurt bringing protein and substance to the smoothie.   I think it makes for one very refreshing way to start the day, no matter what time of year you choose to enjoy it!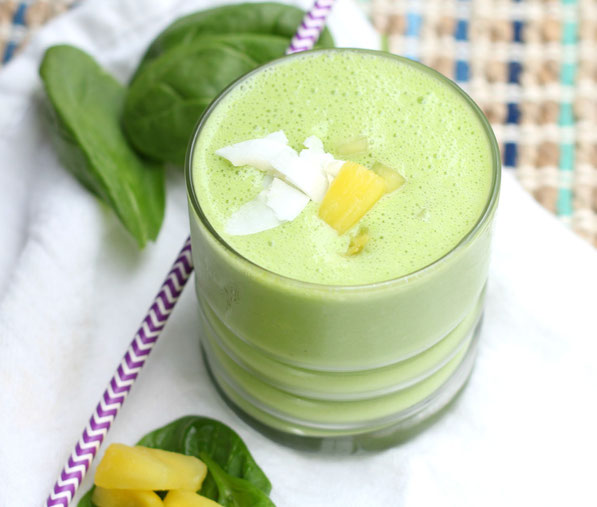 Tropical Green Smoothie
Makes 1 serving

Ingredients:
1 cup baby spinach leaves

3/4 cup frozen pineapple

1 tablespoon unsweetened shredded coconut

1/2 cup plain Greek yogurt

1 tablespoon chia seeds

1-2 teaspoons honey (optional)

1/2 cup water
Directions:

Place all ingredients in a blender and blend at least one minute or until completely smooth. 



 Happy Eating!
~Amber
---
---