This creamy and delicious health booster smoothie made with red beets is a different way to add some veggies to your day without the traditional leafy greens.  It is sweet, satisfying, and the perfect healthy way to start your day!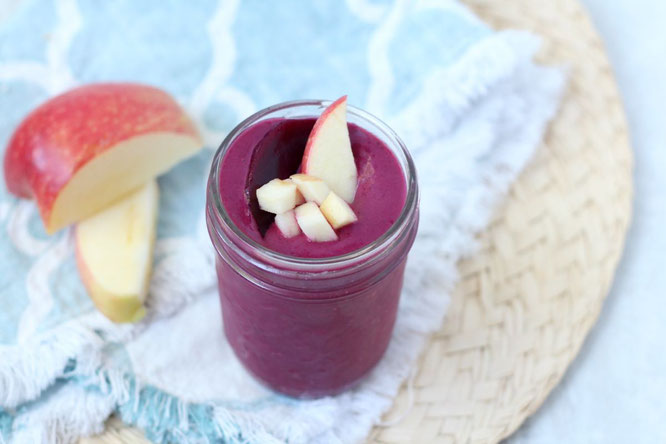 Smoothies can be an awesome way to sneak lots of healthy food into your day while still tasting delicious and more like a treat than health food.  And as long as you make them the right way and watch your portion sizes, they are perfect for breakfast on the go, a refreshing snack, or evening sweet-treat that will help you stay on track with your eating plan.  Not to mention, they are so easy to make!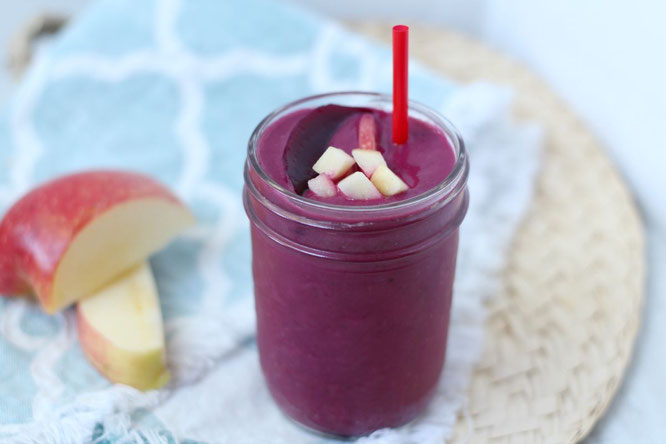 If you're into smoothie-making on a regular basis, I highly recommend keeping a stash of 1/2 bananas in the freezer.  Most smoothies call for bananas, since they add a creamy texture and sweet flavor, and usually 1/2 banana makes for a standard one-serving smoothie. 

And now for that special veggie addition to this smoothie -  beets!  And don't just stop reading right now because you think you don't like beets or they would be weird in a smoothie!  This smoothie doesn't taste like beets!  I actually chose to used canned beets (make absolutely, positively sure you get the NO SALT ADDED version - this is extremely important!) because they are already cooked so there's less mess.  But you can absolutely steam or boil your own beets, without salt.  The flavors from the banana, apple, orange juice, cinnamon, and yogurt will cover up any beet "earthiness" leaving you with a creamy sweet smoothie with a vibrant pink color.  And beets are an excellent source of vitamin C, folate and other B vitamins, fiber, potassium, and antioxidants which may help prevent certain diseases.  So eat those beets! :)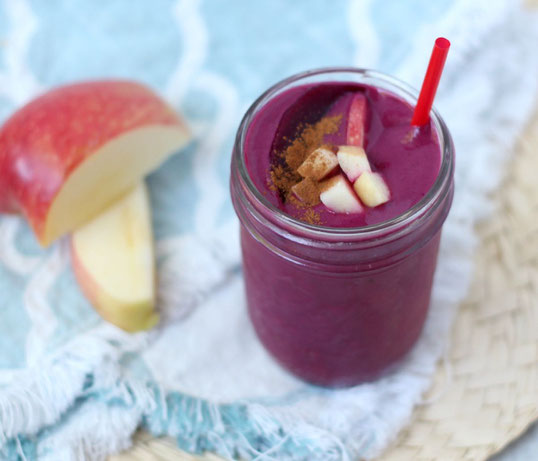 Health Booster Pink Smoothie

Makes 1 serving

Ingredients:
1/2 banana

1/2 medium apple, chopped

1/2 cup cooked or canned beets (made with NO SALT ADDED), drained

1/2 cup plain or flavored Greek yogurt

1/2 cup water

1/4 teaspoon cinnamon

1 teaspoon honey


3-4 ice cubes
Directions:
Combine all ingredients in a blender and blend for about 1 minute or until smooth and creamy. 
Happy Eating!
~Amber
---