This post is about making small, subtle changes to favorite Thanksgiving recipes to keep things a bit little lighter without anyone even noticing!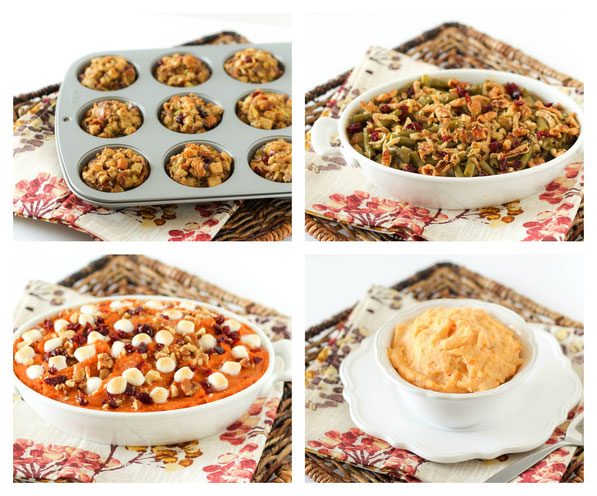 Thanksgiving is filled with so many wonderful recipes, but most traditional dishes are pretty heavy when it comes to nutrition.  Today I'm sharing some simple changes that will give a little nutrition boost to these traditional recipes while still keeping them "normal" in taste.  ;)
First up...Mashed Potatoes:  Use a combination of half yellow (Yukon gold) potatoes with the skin left on with half sweet potatoes.  Yellow potatoes have a thin skin that mashes very well without being noticeable in the dish.  And not only does leaving the skin on potatoes save the time of peeling them, the fiber and nutrients from the skin will remain in the dish, boosting the nutrition value!  
Mixing in some sweet potato adds an extra boost of fiber, vitamin A and antioxidants. The sweet potatoes also make for a pretty mild orange tint to the mashed potatoes that makes this dish very fall-appropriate.  :) 
Here's my recipe for lighter mashed potatoes that uses these tips plus one more trick that reduces that fat without losing that buttery flavor!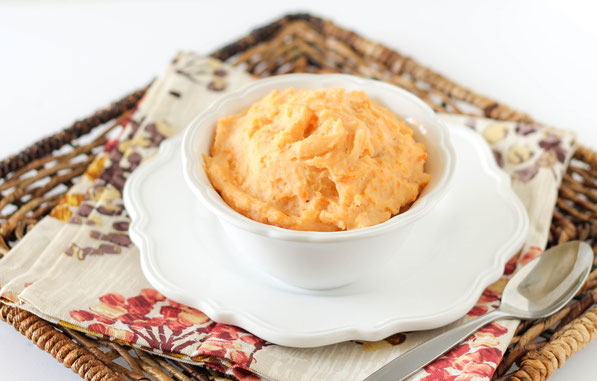 Stuffing:  Everyone has their family-favorite stuffing recipe, but generally you can reduce the butter/fat by half and add extra chicken broth as a substitute.  Then portion it out into a muffin pan (1/2 cup each) before baking so everyone gets a perfect portion of stuffing instead of taking a heaping portion that's too big.  
Another reason to make stuffing in a muffin pan is that each muffin has it's own crispy edges all the way around....and let's face it, that's everyone's favorite part of stuffing!  
Here's my recipe for lighter stuffing muffins if you're in need of some stuffing inspiration!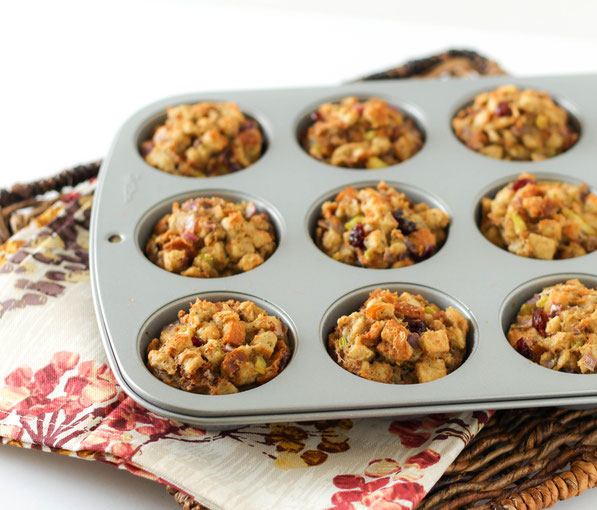 Green Bean Casserole:  Use low sodium cream of mushroom soup (if your recipe calls for it), and instead of covering the entire thing with french fried onions, use a combo of 1/3 chopped walnuts, 1/3 chopped dried cranberries, and 1/3 of the french fried onions as the topping.  
These small tweaks greatly reduce the sodium content and replace some of the bad fat (from the fried onions) with healthy fat from the nuts and a pretty color and slight sweetness from the cranberries. 
Here's the recipe for my five-ingredient green bean casserole that's made using these tips.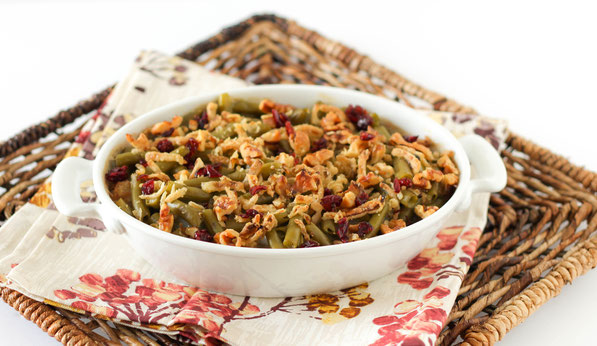 Sweet Potato Casserole:  This popular side dish tends to be more of a dessert than veggie side.  Make it just a bit lighter by reducing the sugar by half, adding a splash of fresh orange juice, then using the same rule of thirds as the green beans: use 1/3 marshmallows, 1/3 finely chopped walnuts and 1/3 dried cranberries as the topping.
Here's my recipe for a lighter sweet potato casserole using these tips.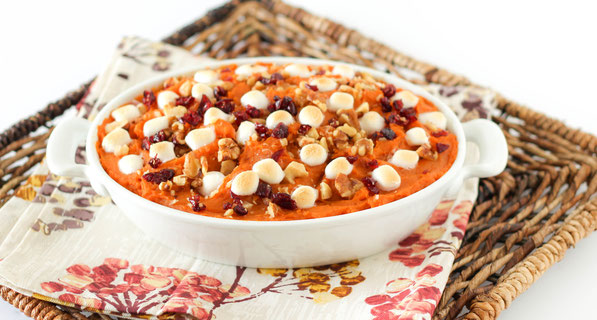 Try to have extra veggie-dishes around:  I'm always asked to bring my favorite roasted vegetable recipe to Thanksgiving (and there's never any leftovers because it's so good!), and I like to have a big salad for an extra healthy side dish.  
Bonus Tip!  Place the veggies first in the food line so people are prompted to fill their plate with veggies before all the other stuff.  This will help everyone eat more vegetables and a little less of those heavier sides! 
Use these tips to make your Thanksgiving lighter without missing out on any of the special flavors and dishes that we all know and love!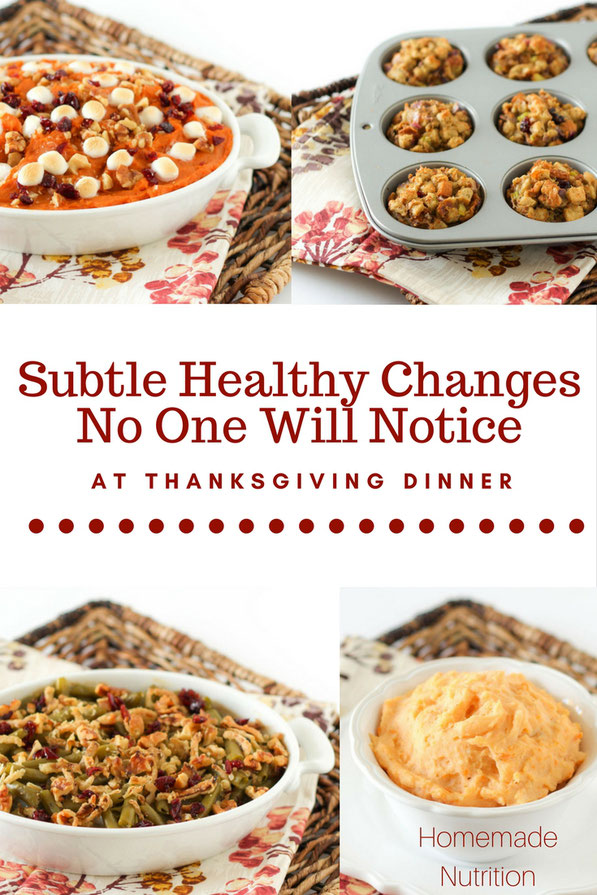 ---
---