This twelve-ingredient (plus gluten free) dinner plan will make for quick meal prep and delicious dinners to enjoy all week!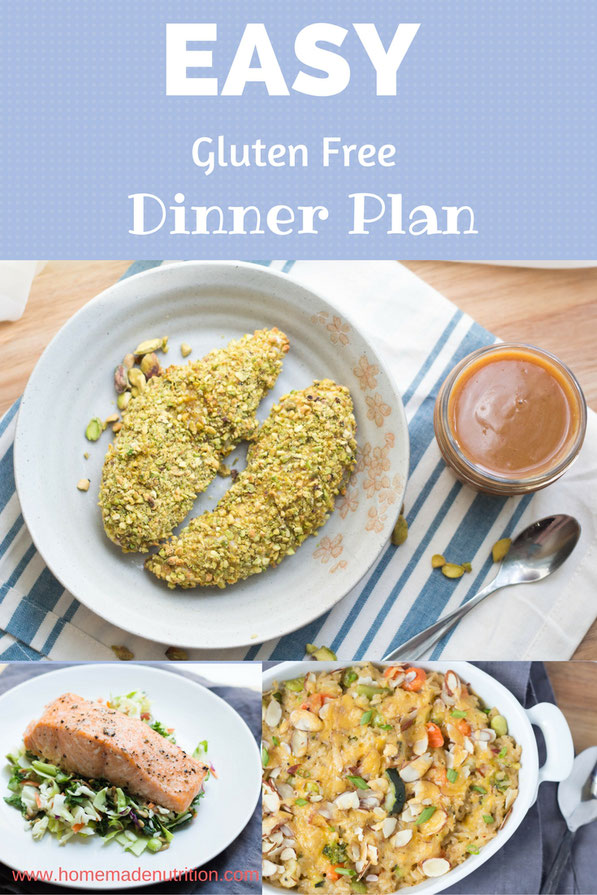 Meal planning and prepping can be a daunting task, and it's been my mission recently to work on more efficient ways to get fast, tasty, and healthy meals on the dinner table.   And I have to say, I'm finding a system that (so far) is working really well for us, and I'm excited to be fine-tuning my strategy for meal planning to share with you soon! 
But for now, I thought I would share a quick meal plan that has just twelve ingredients and makes three different (and delicious!) meals.  You can modify the quantities of ingredients to fit the size of your family – since I cook for two, this meal plan is enough to get us through dinners for the entire workweek! 
One thing that's been working super well for us when it comes to weeknight dinners is making three main recipes each week.  I've found the quantity and variety of food has been perfect, and it also means there's no cooking to worry about on extra busy days since we can just have leftovers those days.  
If you're missing some of the pantry staples, you may have to pick up a few more items, otherwise the ingredient list (found at the end of this post) for this meal plan is very short and sweet!
First up:  Cheesy brown rice casserole (makes 4 servings).  I love anything cheesy, and this easy dish is a lighter take on a traditional comfort food that can be eaten as an entree thanks to the hearty whole grains, nuts, and veggies.  I use frozen brown rice becuase it takes just a few minutes to heat, but a quick-cooking rice or leftover cooked rice would work perfectly too.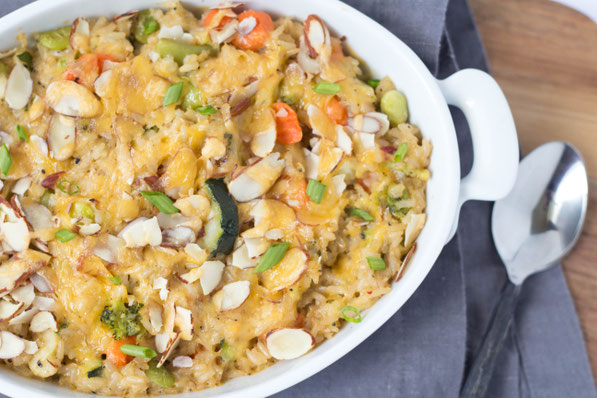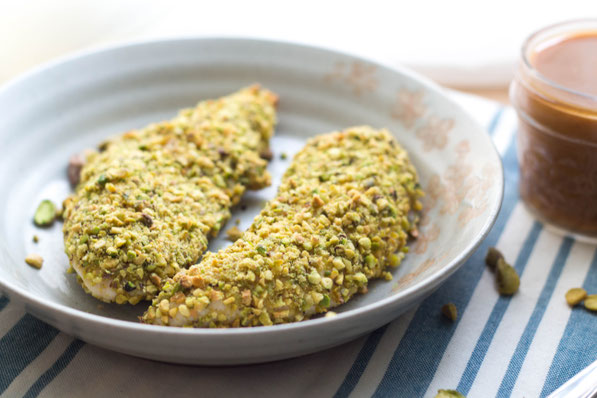 And finally: Easy baked salmon with chopped salad (makes 2 servings).  This is probably one of the easiest meals to make that literally takes 5 minutes to prep!  Extra salad is great for lunch the next day!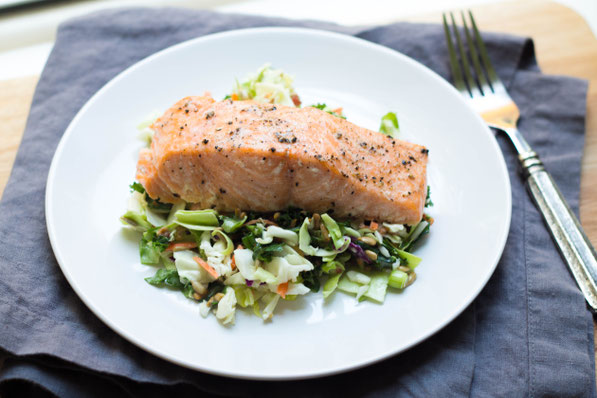 Grocery List:
Frozen brown rice

Frozen chopped broccoli

Frozen mixed vegetables of choice (such as Mediterranean blend or Normandy blend)

Bagged chopped salad kit

Low sodium vegetable broth

Cheddar cheese

Sliced almonds

Pistachios

Chicken tenders

Salmon fillets (4 ounces each)

BBQ sauce of choice (look for options that do not contain high fructose corn syrup)

Dijon mustard
Pantry Staples:
Salt and pepper

Garlic powder

Onion powder

Light olive oil (can also use canola or coconut oil)

Butter

Cornstarch

Milk

Eggs

Honey
---
---