Looking for some last minute healthy food ideas for Christmas?  Whether it's breakfast, treats, gift ideas, or something fun to decorate with kids, this post has got you covered!  
If it's a last minute holiday gift idea or dessert you need, this easy dark chocolate peppermint bark has just 5 ingredients and takes under 15 minutes to make...start to finish!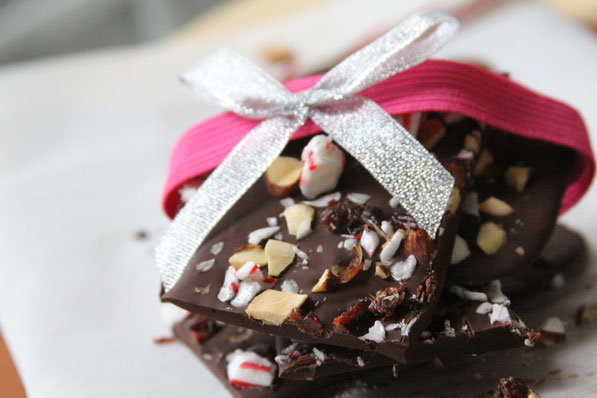 This soft gingerbread cookie recipe is a little lighter than typical cookies, and you can make them into cute cut outs that are fun and easy to decorate.  This would make a great Christmas morning activity for kiddos (and grown ups!).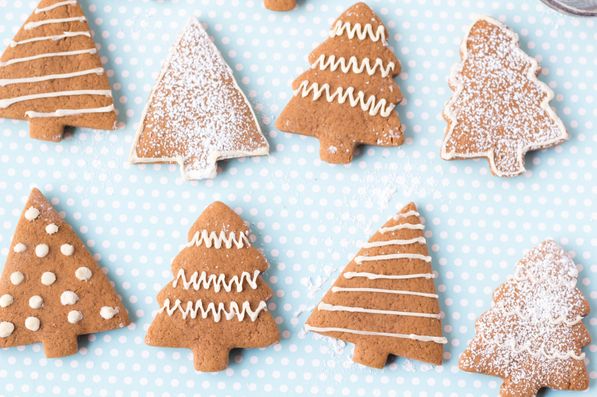 This iced peppermint mocha smoothie is a coffee-lover's dream!  It's also way healthier than going out and buying one of those flavored holiday coffees.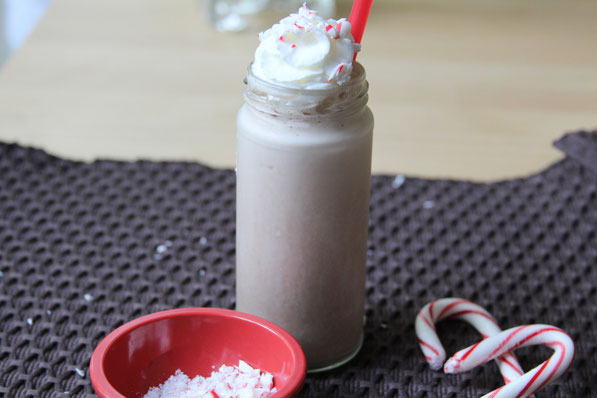 I first made this vegan cranberry-orange oatmeal bread in November, and from the moment it went into the oven, the house filled up with beautiful holiday aromas from the lovely flavors in this bread.  It literally smells and tastes like Christmas morning to me, so it could pass for either a breakfast or dessert idea.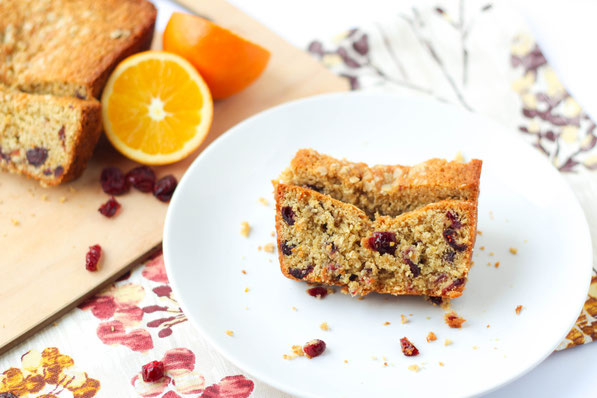 If you're in a rush to figure out a last minute appetizer idea, this easy pear and pomegranate crostini is light, festive, and only has 4 ingredients!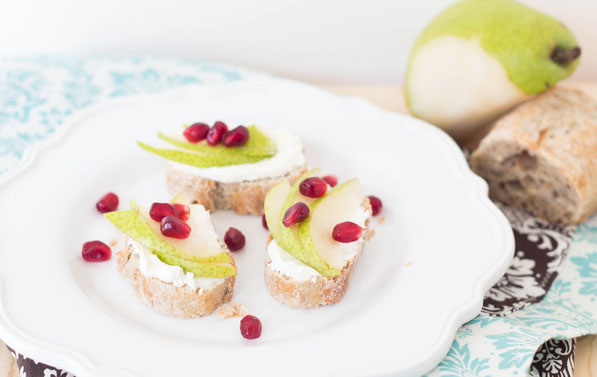 And last, but certainly not least, is a beautiful green and red layered smoothie (recipe below) that's the perfect way to start off a holiday morning...especially if you've got some heavier meals planned later in the day.  It's a great way to make sure you get a serving of both fruit and vegetables first thing in the morning!  
Here's to a very Merry Christmas and Happy Holidays!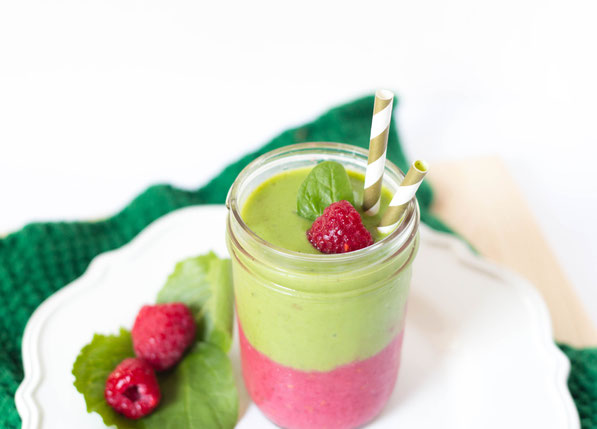 Layered Green and Red Smoothie
Makes 2 servings
For the red smoothie:
1/2 cup chopped apple

1/2 banana

1/2 cup frozen raspberries or strawberries

1/4 cup plain Greek yogurt

2-3 ice cubes
For the green smoothie:
1/2 cup chopped apple

1/2 banana

2 handfuls baby spinach (about 2 cups)

1/4 cup plain Greek yogurt

1 teaspoon honey (optional)
Directions:

Place all ingredients for the red smoothie in a blender and blend at least one minute or until the ingredients are completely combined and the smoothie is creamy.  Pour the smoothie into two small glasses (half in each glass).

Repeat the process to make the green smoothie, then pour half of the green smoothie over the red smoothie in each glass.  You can also make the green smoothie first and pour it on the bottom and the red smoothie on top.
*Tip:  to keep the layers separated in the smoothie, put the thicker smoothie on bottom and pour the thinner one over the top. 
 Happy Eating!
~Amber
---
---