Tuna is one of my favorite go-to healthy fast food options!  But it can also be easy to get  stuck in the generic "tuna salad sandwich" rut, so here are a few of my favorite (and fun) ways to enjoy tuna! 
I hear from clients all the time that one of the biggest struggles with eating well is having enough time to cook or prepare food and lack of variety in what they do make...meaning they get bored eating the same thing all the time.  And that's where  quick, healthy foods like tuna come to the rescue!  
Tuna is a very affordable high quality protein source that can be used many different ways!  It also doesn't take much time at all to make recipes using tuna since it's already pre-cooked when you buy it (total win-win!)  That's why I decided to pull some of my favorite tuna recipes from the blog to feature in this post--I hope they provide some tuna-inspiration for your meal planning routine!
First up are these light, flavorful open-faced garden tuna sandwiches.  They're absolutely perfect for spring or summer, and to me, this takes the tuna salad sandwich to a whole different dimension of flavor!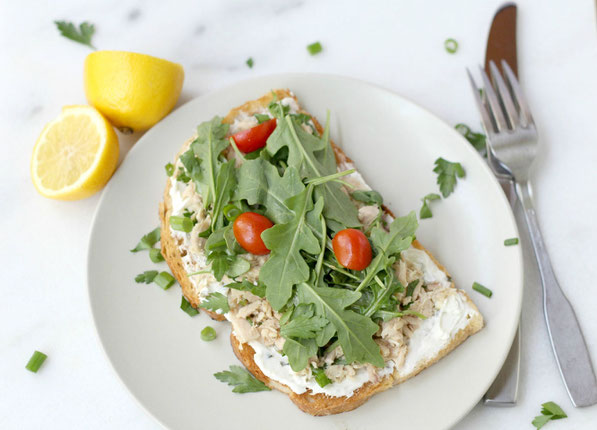 The next recipe is one of my favorites because it's a make-ahead (plus freezer-friendly) meal that works well for either lunch or dinner:  Southwestern tuna cakes!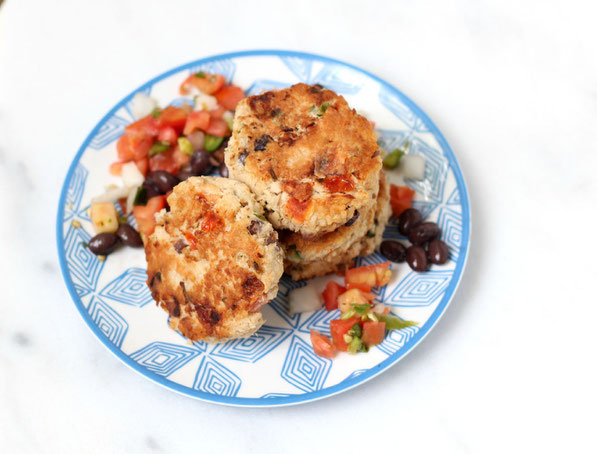 I've made this next recipe several times for group nutrition and cooking classes, and it's always a huge hit!  These tuna melt quesadillas have a fun flare of flavor and twist of using tortillas instead of bread, making them a lovely alternative to the classic tuna melt!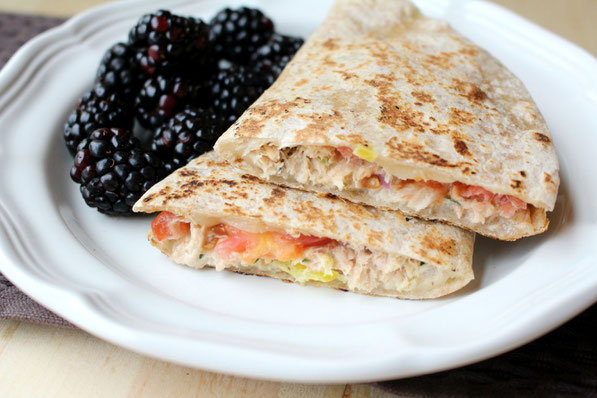 And last up - my no-mayo tuna salad!  I've got nothing against mayo, but sometimes it's nice to keep things a little lighter, and trust me, no one will even notice the lack of mayo because this tuna salad is still nice and creamy! :)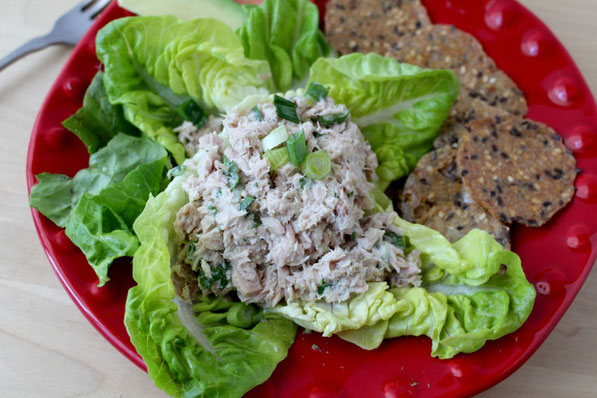 I hope you enjoy these recipes, and here's to enjoying some new fun and fast meals at home! 
Happy Eating!
~Amber
---
---
---
---