These easy  banana muffins get a special boost of flavor from coffee!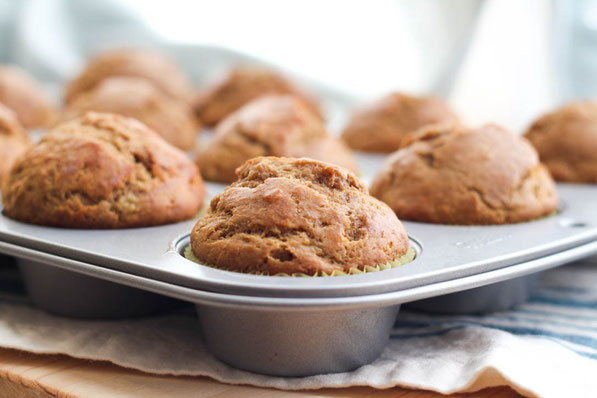 Happy October everyone!! It has been a few weeks since my last post, which is definitely the longest I've been away - but I've still been cooking up a storm and am happy to be back! 
I went out of town recently for a quick (and amazing) trip to Vermont for Blog Brulee, and  when I came back, the bananas I had left on the counter at home were definitely overly ripe and "banana bread ready."  
When bananas pass their prime at our house,   most of the time I'll just peel and freeze them to add to smoothies or make a batch of easy banana pancakes.  But every once in a while, I really want banana bread.  Or muffins, in this case.  ;)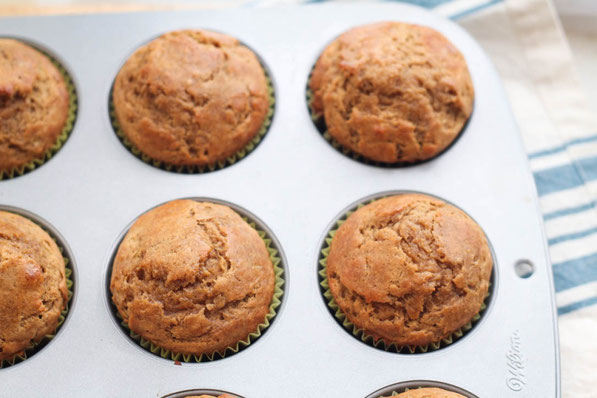 To make these banana muffins a little different, I decided to add one thing that I think goes perfectly with muffins or sweet breads of any kind:  coffee.  Since I love drinking coffee with banana bread, I thought, "why not just put the coffee in the muffins?" #CoffeeLove :)
And the result was so tasty!  I love that the coffee adds a subtle flavor (even if you're not a coffee drinker, you'll like it!) that really complements and mellows out the banana flavor.  
I added coconut oil for even more moisture and flavor, plus a touch of cinnamon to help balance things out.  These sweet little muffins can be made in advance and kept in the freezer for a quick breakfast or even dessert.  Enjoy!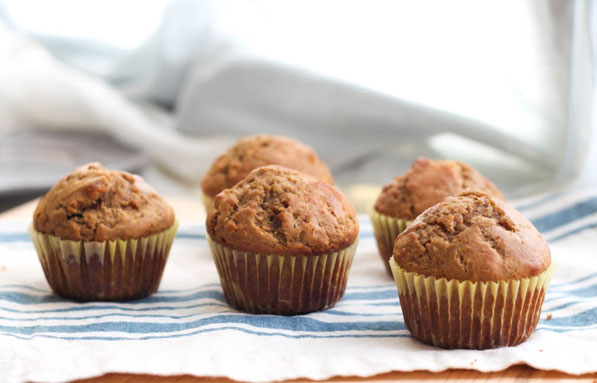 Easy Coffee-Banana Muffins
Makes 18 muffins
Ingredients:
non-stick cooking spray
1 cup mashed very ripe banana (about 2 medium bananas)
1/3 cup coconut oil (melt if need so it's in liquid from, not solid)
2 eggs
2 tablespoons dried coffee crystals (instant coffee crystals)
1 1/2 cups buttermilk (can use regular milk + 1 teaspoon vinegar)
1 teaspoon vanilla extract
1 cup flour
1 cup white whole wheat flour
1/2 cup sugar
1 1/2 teaspoons baking soda
1/2 teaspoon cinnamon 
Directions: 

Preheat oven to 375 degrees. 
In a large bowl, mix the banana, oil, eggs, instant coffee crystals, vanilla, and buttermilk and whisk to combine well. 
In a separate bowl, combine the flours, sugar, baking soda, and cinnamon.  Add the dry ingredients into the bowl with the wet ingredients and whisk gently until completely combined but do not over-mix. 
Place cupcake liners in a muffin pan and lightly coat with non-stick cooking spray.  Add 1/4 cup batter in each cupcake liner. 
Bake for 12-15 minutes or until a toothpick inserted in the center of a muffin comes out clean. 
Happy Eating!
~Amber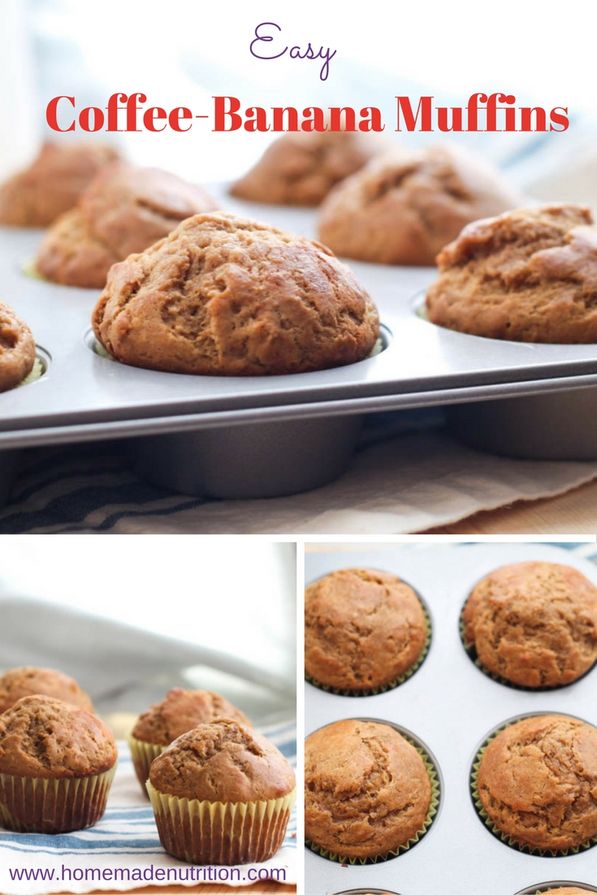 ---
---
---