This four-ingredient smoothie is sweet, creamy, and so satisfying!  Figs, honey, and apples make for a beautiful combination of flavors that is the perfect way to start the day!
I love smoothies anytime of the year, but especially in the summer!  They are the perfect way to add plenty of fresh fruit, veggies, protein, and nutrients into a convenient, portable, drinkable meal - They're pretty much the ultimate "fast food!"  And if you've followed my blog for a while now, you've probably noticed a whole bunch of smoothie recipes.  In fact, I enjoy smoothies so much, I'm even working on a smoothie e-book that will be coming out soon! 
If you're looking for a few different smoothies to try, here are some favorites from the blog to try: 

Chocolate, Peanut Butter, and Banana Smoothie

Green Tea, Apple, and Mango Smoothie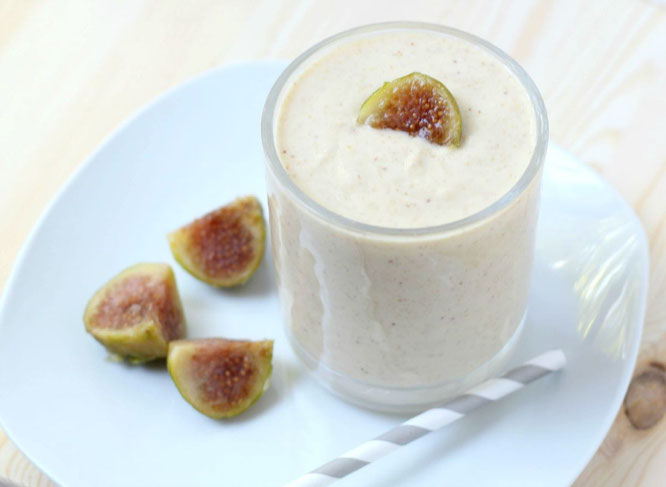 This smoothie is my first one using figs.  Figs are one of my favorite fruits so when I found frozen figs at Trader Joe's, I just couldn't pass them up!  And as far as nutrition, figs are pretty special:  they are an excellent source of fiber at around 7 grams in a serving of just a few figs.  They are rich in copper, which supports connective tissue, brain cell communication, and energy levels.  They also contain vitamin K which is important for blood clotting, and vitamin A, which supports healthy vision and immunity. 
And if you're looking to add more calcium sources to your diet, one cup of dried figs has about 1/3 of the daily calcium requirement for most adults.  So next time you see fresh or frozen figs at your local store or farmer's market, snatch them up and give this smoothie a try!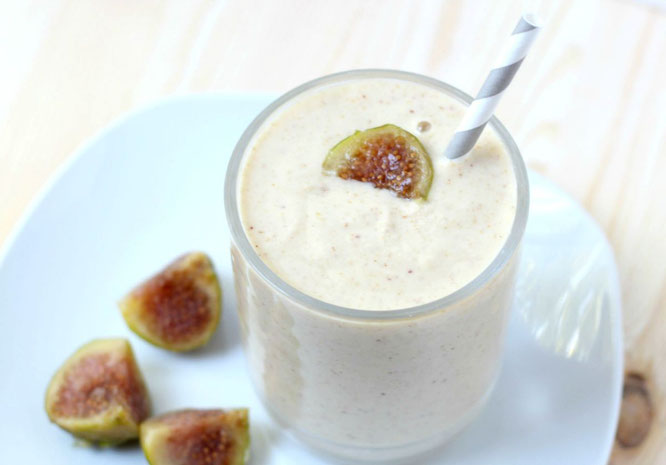 Fig, Apple, and Honey Smoothie

Makes 1 smoothie

Ingredients:
1/2 cup chopped apple with skin

1 cup fresh or frozen figs, roughly chopped

1/2 cup plain Greek yogurt

1 teaspoon honey

1/4 cup water

2-3 ice cubes if using fresh figs

Directions:

Place all ingredients in a blender and blend at least one minute or until the ingredients are completely combined and the smoothie is creamy.



 Happy Eating!
~Amber
---
---