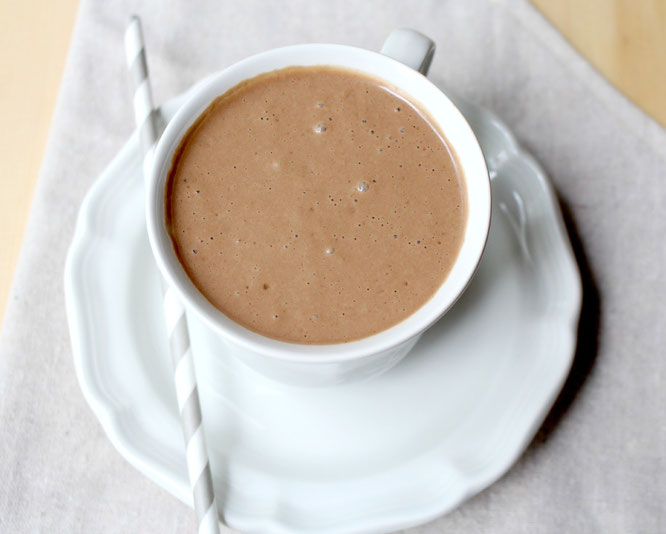 There isn't anything earth-shattering about this smoothie other than the fact that it is my number one most favorite smoothie (right up there with my blueberry beet smoothie in second place).  It's a popular combo flavors - chocolate, peanut butter, and banana, but I thought I would share my version of this recipe in case you haven't tried one like it before.  And if you've never had a chocolate smoothie, this is your lucky day!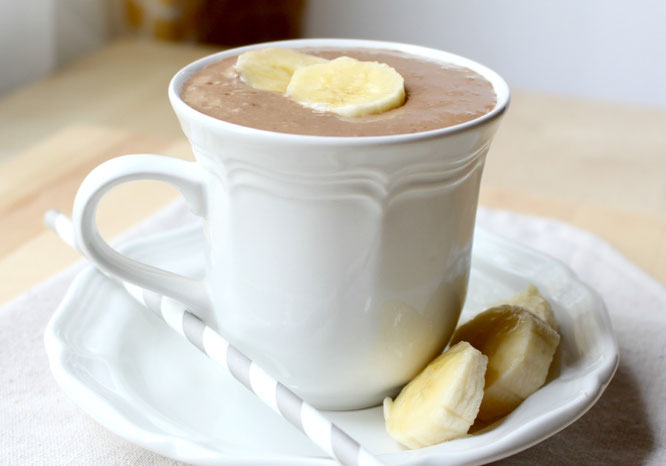 There are a couple of tricks that make this smoothie healthy while still having a rich, creamy texture.  First, you've got to use cocoa powder here.  Cocoa powder is unsweetened and doesn't have any fat added to it, so it's the best way to add that chocolate flavor without adding a whole bunch of extra fat and calories. 

Next comes the peanut butter.  Look for a natural peanut butter, or if using a regular one, look at the ingredient list and make sure it does not have the ingredient "partially hydrogenated oil" on the list - that's trans fat, which is a very harmful fat for heart health.  You can also use something called PB2, which is a powdered defatted peanut powder.  It has a much lower calorie count and has a higher protein count per serving, so if you don't want this smoothie to be too heavy, it's a good alternative to regular peanut butter.  I like to change it up; sometimes I use regular (natural) peanut butter, and other times I use PB2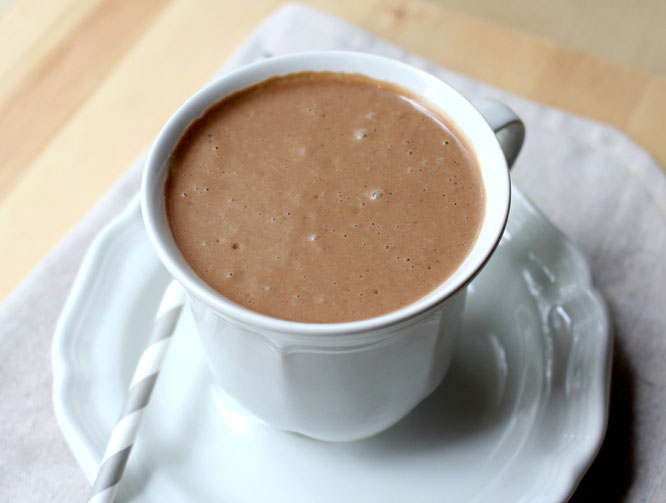 One last note on this smoothie:  It's healthy but also hearty.  So this is the kind of smoothie that would act better as a small meal replacement rather than a snack or dessert.  If you do want it as a snack, just make the smoothie and only drink half, saving the other half for the next day.  If you blend it until completely creamy, it should hold in the fridge just fine overnight.  Enjoy this tasty treat!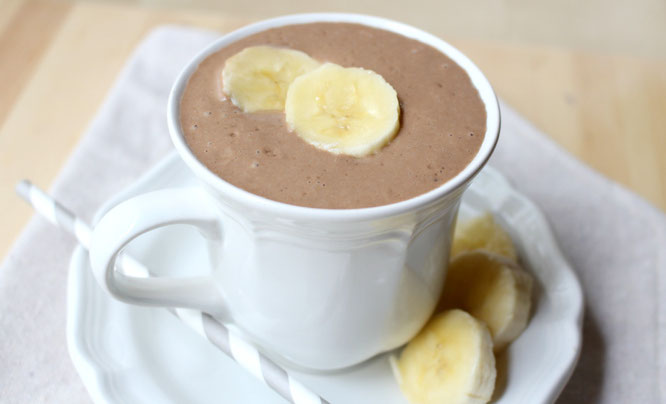 Chocolate Peanut Butter Smoothie
Makes 1 smoothie

Ingredients:
1/2 banana

3-4 ice cubes

1 cup milk of choice (low fat milk, almond, cashew, soy, coconut milk)

1 teaspoon cocoa powder

1 tablespoon natural peanut butter or 2 tablespoons PB2
Directions:

Place all ingredients in a blender and blend at least one minute or until the ingredients are completely combined and the smoothie is creamy.
 Happy Eating!
~Amber
---
---