This is one of the fastest and tastiest guacamole recipes out there!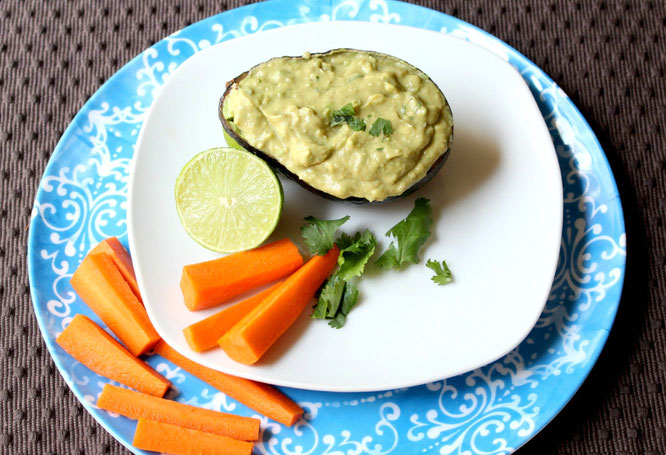 Avocados are a great way to add healthy fat, filling fiber, vitamins, minerals, and antioxidants into your eating plan.  I use them all the time, and have several recipes that use avocados on the blog, so if you're looking for some different ways to add these green beauties to your meals, check out these recipes!

Avocado, Pineapple, and Orange Smoothie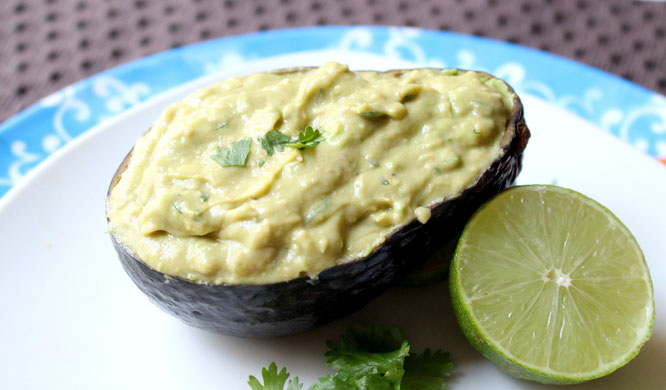 In addition to being so tasty and healthy, guacamole also happens to be really easy to make.  It's a matter of scooping out the avocado, mashing it up, and adding the seasonings to it.  There are only six main ingredients in this guacamole recipe: avocado, salsa, cilantro, lime juice, garlic powder, and yogurt.  Yes, just a bit of Greek yogurt in the mix makes it extra creamy and delicious!  There are so many ways to make your own version of the perfect guacamole, so use this recipe as a base and get creative with it!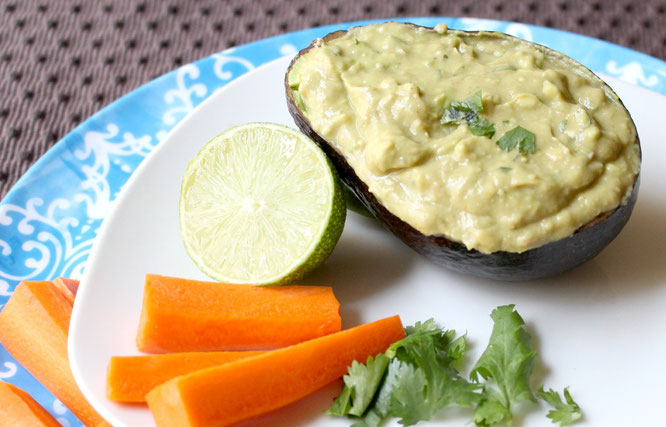 Easy Guacamole

Makes 4-6 servings

Ingredients:
1 large avocado

2 tablespoons salsa

1 tablespoon plain Greek yogurt

1 tablespoon fresh lime juice

2 tablespoons chopped cilantro

1/4 teaspoon garlic powder

salt and pepper to taste
Directions:

Cut the avocado in half, remove the seed, and use a spoon to scoop the avocado flesh into a medium bowl

.

Use a fork or potato masher to mash the avocado to desired consistency.

Add remaining ingredients and mix until everything is combined. 

Serve with carrot or celery sticks, sliced cucumber, broccoli florets, whole grain pita chips, or baked tortilla chips for dipping.

Happy Eating!
~Amber
---