These homemade brownies have a bright peppermint flavor that makes them smell and taste like the holidays!  They also  a boost of fiber  from a secret ingredient that no one will notice... ;)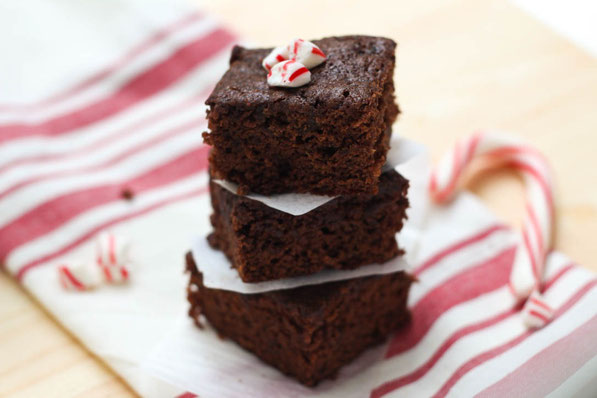 December is here (plus it's actually cold outside right now), so I've been in holiday baking mode!  I've said it before, more than once...I'm not the best baker in the world.  I love to cook, but when I try to get too creative on the baking front, bad things often happen. :/  
So imagine my surprise when I decided to make a batch of homemade brownies, which included tweaking the recipe to make it a little lighter, and they actually came out great!!
Even when I think a baked good tastes good, I still don't count it as a success until it passes the ultimate test:  my husband's seal of approval.  He has quite the discerning palate when it comes to identifying "healthy" recipes versus "normal" ones, so when I make a sweet treat that gets gobbled up by someone other than me, it has to be good!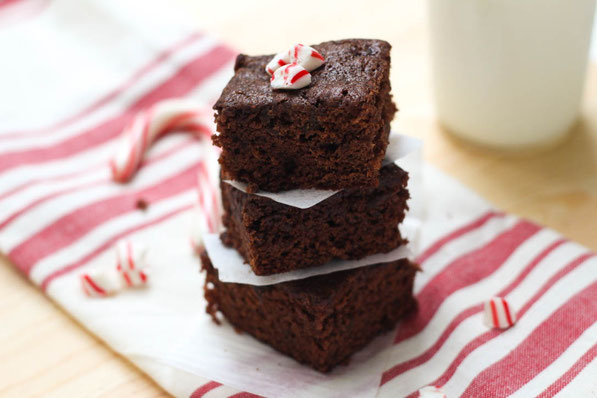 Oh, and there's one more little secret to these brownies.  They get a boost of fiber from a special ingredient:  prunes.  Yes, these are fiber brownies, and my husband happily ate them.  Maybe next time I'll tell him about the prunes... ;)  (ultimate #sneakychef success!)
Adding a prune puree not only brought more moisture to the brownies, it added sweetness, so I was able to reduce the added sugar by 1/3 and these brownies still taste perfectly sweet.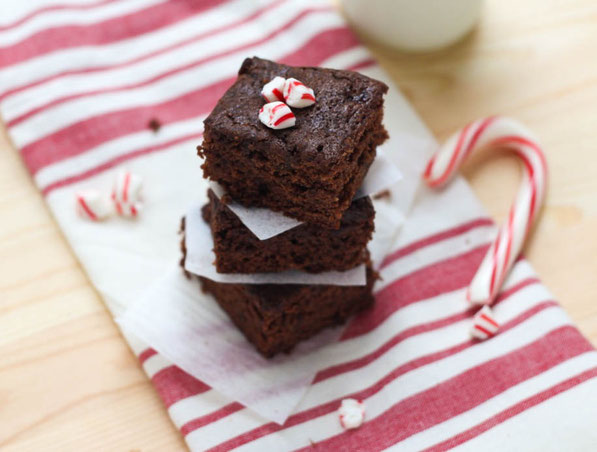 Peppermint extract in place of vanilla brings a bold, bright, minty flavors to these brownies, which goes perfectly with the rich cocoa flavor.  
So if you're feeling adventurous this holiday baking season, make a batch of these sweet peppermint fiber brownies...you might just be as pleasantly surprised by them as I was!   Happy baking!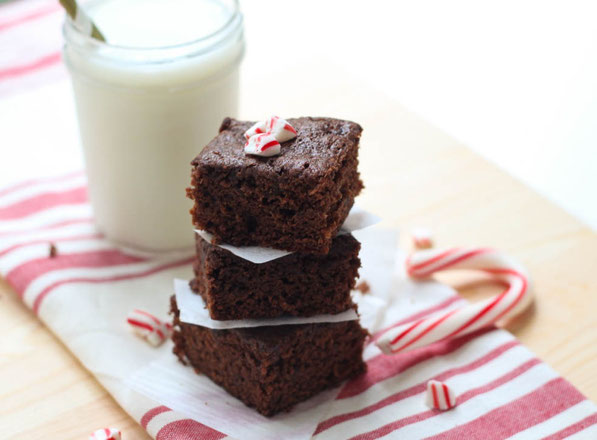 Chocolate Peppermint Brownies
Makes 16 brownies

Ingredients:
1/3 cup cocoa powder
2/3 cup flour
2/3 cup sugar
1/4 tsp baking soda
1/2 cup coconut oil (microwave if needed so it's liquid)
2 eggs
1/4 cup prunes blended with 1/4 cup water
1 teaspoon peppermint extract
Directions: 

Preheat the oven to 350 degrees.  
Add the cocoa powder, flour, sugar, and baking soda to a large bowl and whisk to combine.  
Add the coconut oil, eggs, blended prunes, and peppermint extract, and whisk until all ingredients are combined.  The mixture will be thick.  
Line an 8x8 baking dish with parchment paper on the bottom, then spray all sides of the dish with cooking spray or rub lightly with oil.  
Use a spatula to spread the brownie mixture evenly along the bottom of the baking dish.
Bake for 20-25 minutes, or until a toothpick inserted in the center of the brownies comes out clean.  Let the brownies cool, remove from pan, then slice and serve! 
 Happy Eating!
~Amber
---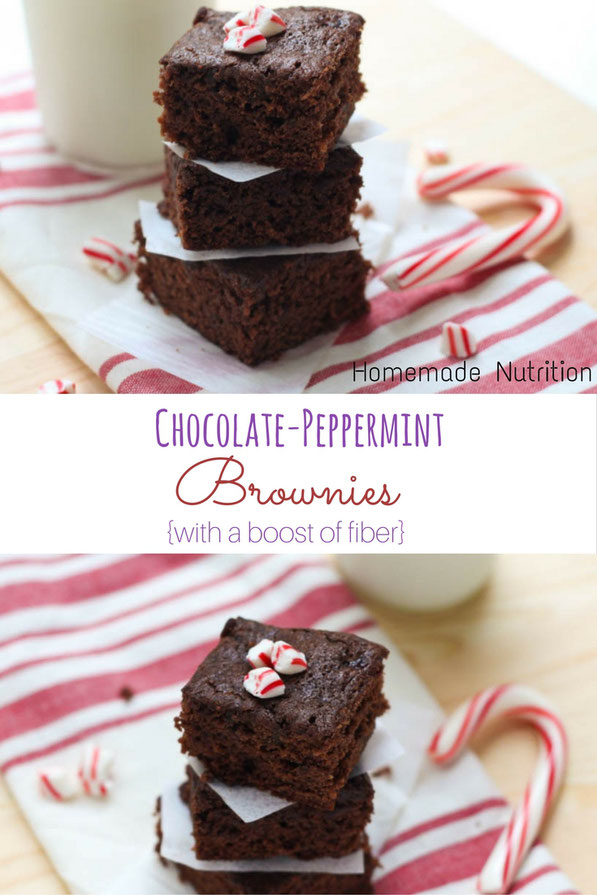 ---
---