This gorgeous golden beet, mango, and orange smoothie is a fun (plus healthy) way to start the day!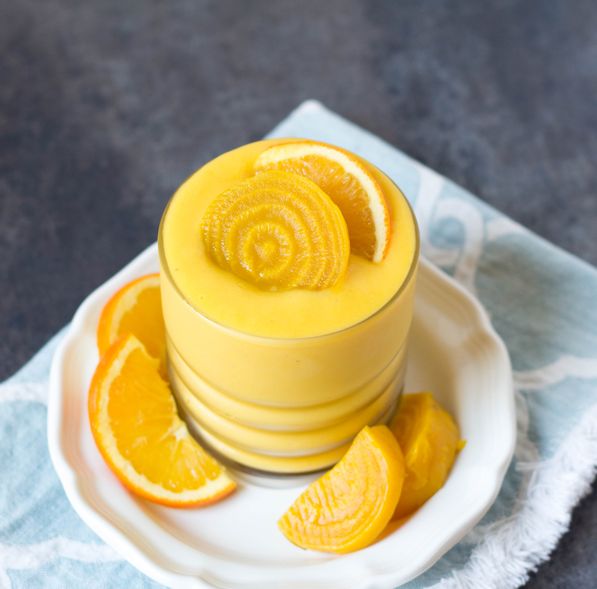 This recipe is all about new beets for the new year!  Last year I discovered not only my love for smoothies, but my love for beet smoothies in particular.  I combined beets with all sorts of other fruits and veggies to make some amazingly creamy and delicious smoothies.  
Here are a few beet smoothie variations I've had on the blog that have gotten great feedback:
And since a new year is the perfect time for trying something new, I decided to expand my beet smoothie collection to include golden beets.  You can find golden beets in the produce section of most grocery stores right next to the regular red beets.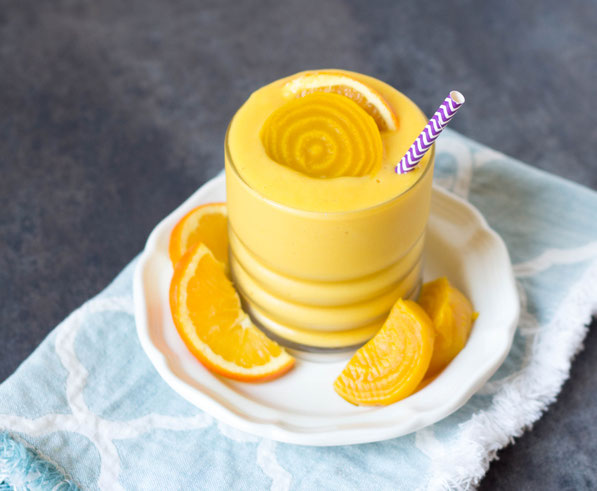 To cook them, you can either boil, steam, or bake them until they're tender.  I just wash the whole beets and put them in a pot with my steam basket and steam them for about 40 minutes.  I usually make 3 or 4 beets at a time, that way I can cut them up and refrigerate or freeze them for plenty of future smoothies.  
You can also chop them before cooking for a much faster cook time.  Just remember, no matter how you cook them, if you're using beets for smoothies, do NOT add salt.  Because that would ruin your smoothie.  Trust me. 
Golden beets taste pretty much the same (maybe slightly milder in flavor) than red beets, but they have a beautiful light golden color which means you can use them for cooking and smoothies without turning everything red.  Which is perfect if you're trying to get someone who thinks they don't like beets to try them... ;)  
Adding beets to your smoothies is an awesome way to add a veggie-boost to your day, so I definitely recommend giving it a try - happy new year and happy blending!!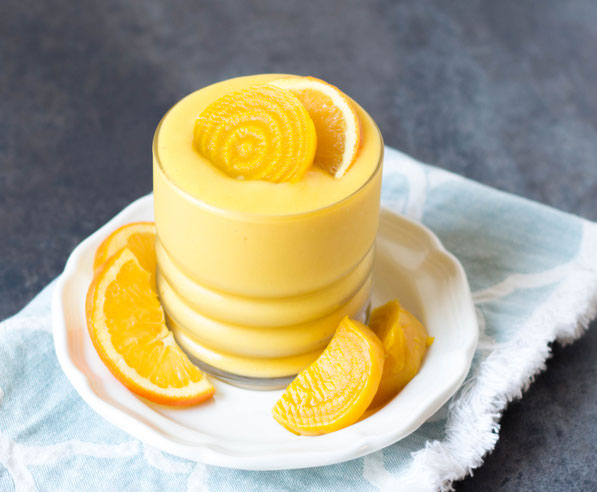 Golden Beet Smoothie
Makes 1 serving

Ingredients:
1 cup frozen mango

1/2 cup chopped cooked golden beets, no salt added

1/4 cup freshly squeezed orange juice (about 1/2 of a small orange)

1/2 cup Greek yogurt, plain or flavor of choice

1 teaspoon honey (optional)

1/4 cup water
Directions:

Place all ingredients in a blender and blend at least one minute or until completely smooth. 
 Happy Eating!
~Amber
---
---