These healthy energy-boosting snacks are the perfect tasty solution to getting you through a busy day!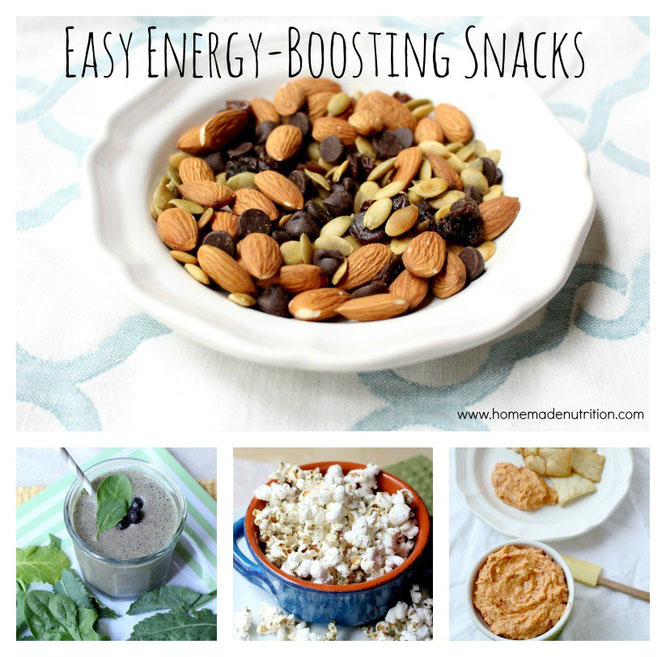 It can be hard enough to make it through a busy, stressful day - especially if we don't eat well.  Having healthy snacks is a great way to increase energy, improve your mood, and give you that little extra boost you need to make it through the day. 

But the type of snack you choose is so important:  a snack can either work for you or completely against you.  Examples of snacks that will work against you and can actually cause an energy "crash" soon after you eat them are highly processed foods.  Things like cookies, candy, chips, soda...basically most things you'd find in a vending machine.  
What you do want to look for in a snack are a few key nutrients:  fiber, complex carbohydrates, healthy fat, and protein.  These provide the body with sustainable energy and contribute to helping you feel full for a longer time.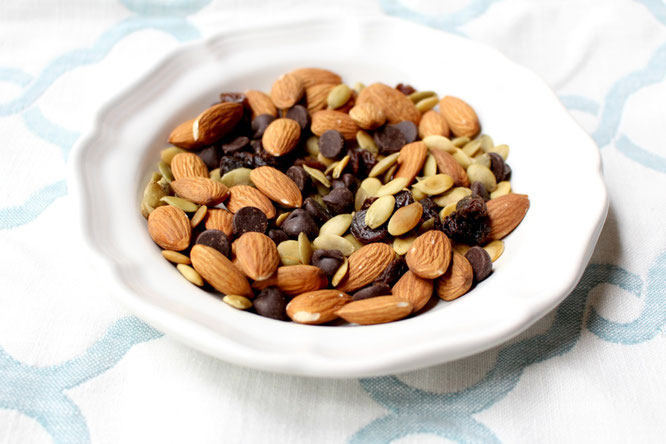 For a combination of several energy-boosting foods in one, whip up a batch of trail mix for the week using almonds, pumpkin seeds, raisins, and dark chocolate chips.  Almonds are a good source of magnesium, b-vitamins for energy, as well as fiber and healthy fat. 
Pumpkin seeds are an excellent source of zinc, which many people don't get enough of, and is great for immunity and energy.  The raisins and chocolate provide a little bit of sweet and a great texture that makes this a really satisfying snack.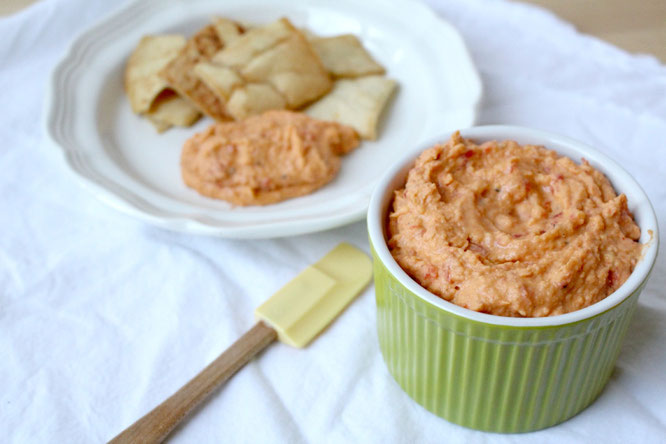 Hummus is a good snack for energy because beans (which make up the base of hummus) provide complex carbohydrates, fiber, and protein all in one.  They have great store-bought versions, but it's also really easy to make your own, you can check out my favorite hummus recipe here. 

Popcorn can be either a really good or not so good snack.  Popcorn is considered a whole grain so it's a great for energy, as long as it isn't swimming in butter.  If you're into flavored popcorns but want to keep things a little more natural and lower in calories and sodium, try this homemade sour cream and onion popcorn.  It's perfect for satisfying those cravings for something salty!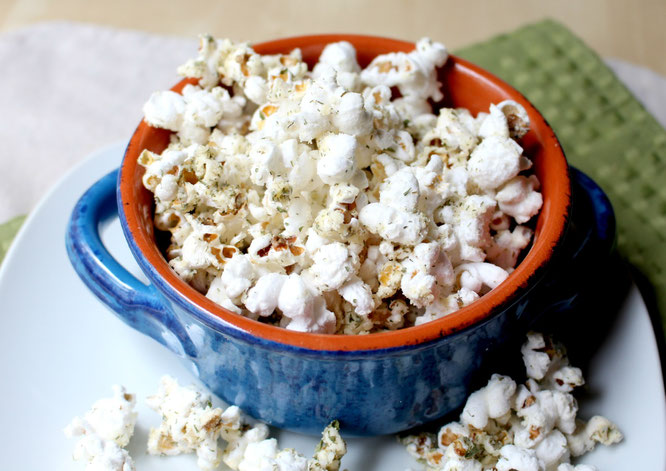 Green smoothies are packed with nutrients that are a much better way to give your body that quick source of energy rather than some energy drink or even coffee.  The recipe at the end of this post contains blueberries, greens, and Greek yogurt, and is a delicious way to get more fruit and veggies into your day.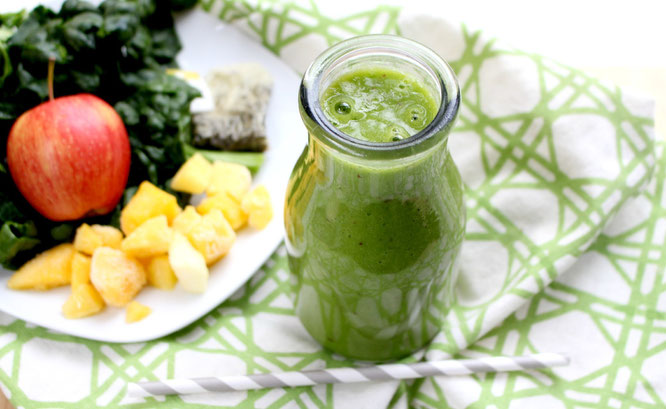 And if you like green smoothies and green tea, this green tea mango smoothie recipe combines both, and the tea even provides a small boost of caffeine with the greens that will really give you some quick energy.
Try adding some of these snacks to your weekly routine and notice the difference in how you feel!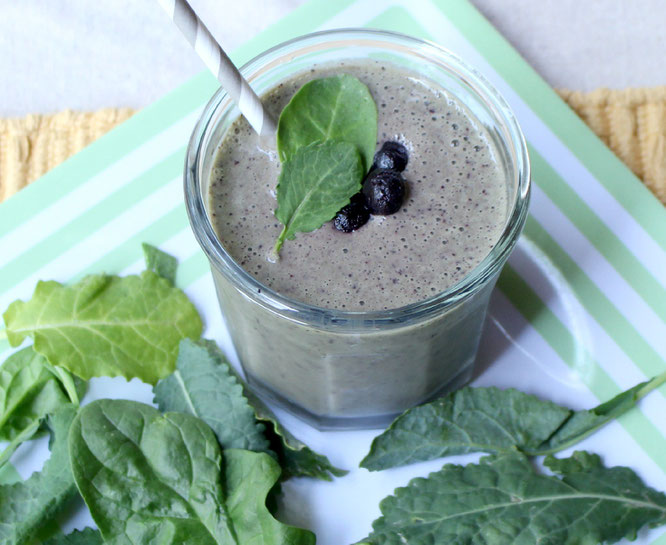 Quick Blueberry Green Smoothie

Makes 1 smoothie

Ingredients:
1 cup frozen blueberries

1 cup greens (spinach, kale, spring mix, etc..)

1/2 cup plain Greek yogurt

1/4 cup water

Directions:

Combine all ingredients in blender and blend at least one minute or until completely smooth. 



Happy Eating!
~Amber
---
---