This chocolate pudding made with chia seeds is healthy enough to eat for breakfast even though it tastes like a dessert (which also makes it a perfect healthy summer dessert!).  With just four ingredients, this recipe could not be easier!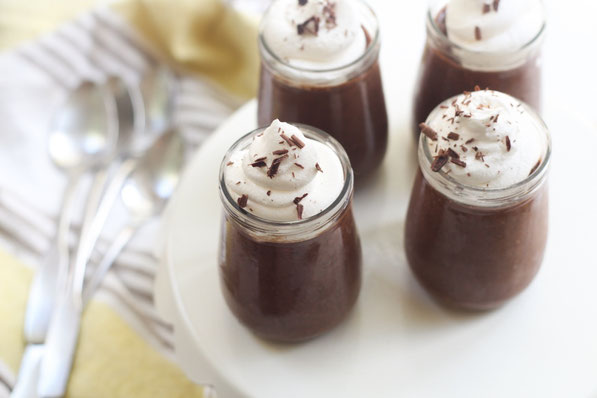 Hello friends!  Once again it's been a quite a while since I've been able to post a new recipe, but I'm back again!  I can't believe our twins are almost a year old;  needless to say it's been a little crazy around our house lately with two little ones crawling all over the place. :)  But we are in a nice rhythm now and I'm hoping that means a little more time for coming up with new recipes, because that's what I love to do!  So, onto this tasty treat! 
I posted a chocolate chia seed pudding recipe a few years ago on the blog, and it's still a recipe that I make all the time at home, so I thought it was time for a recipe update and some new pictures.  Really I think it was just an excuse to make more pudding... ;) So here we go!  If you've made this recipe before, I hope you enjoy this slightly updated version, and if you've never made chia pudding, maybe this recipe will entice you to give it a try!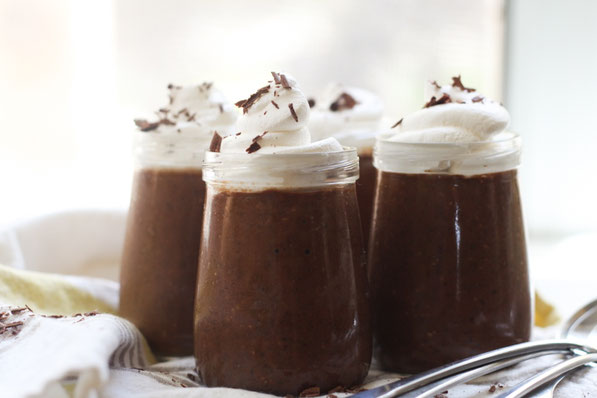 Chia seeds have become a staple in the world of health foods over the past several years, even though they've actually been around for centuries.  If you haven't tried these delicious little nutrition powerhouses, I highly recommend it...and pudding is a pretty sweet way to get started with them!
There's a whole bunch of nutrition packed into these tiny seeds.  Just 1 tablespoon of whole chia seeds has about 60 calories, 3 grams of protein, 5 grams of fiber, and a healthy serving of omega-3 fatty acids, which are beneficial for heart health and have anti-inflammatory properties. 
The typical American does not get the recommended amount of omega-3 fats each day; likely because some of the best sources are fatty fish like salmon, mackerel, or tuna, which often take a backseat to other sources of protein in our diets.  But there are good plant sources of omega-3 fats in walnuts, ground flax seed, hemp seeds, and chia seeds.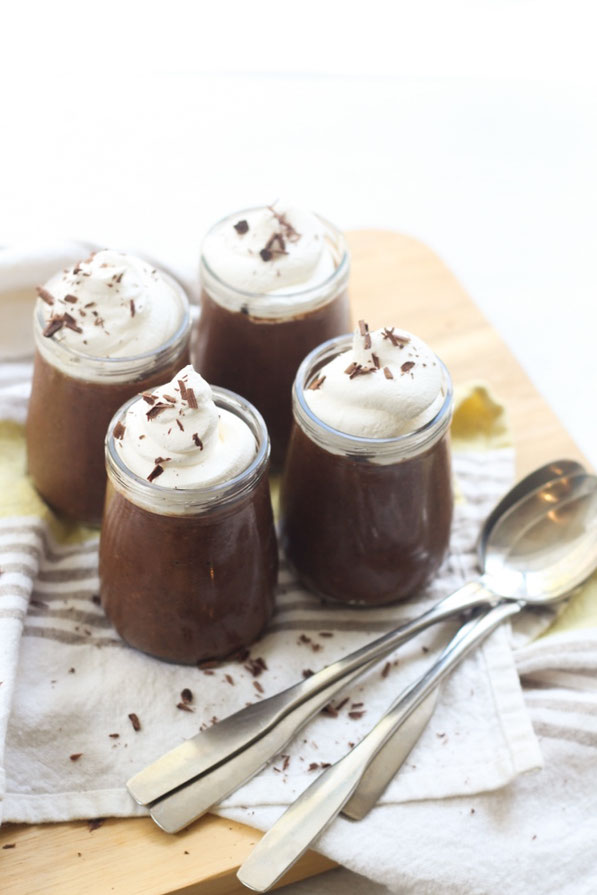 But the really interesting thing about chia seeds is their incredible ability to form a gel when mixed with liquids.  They absorb liquid and expand to about ten times their original size.  To me, it makes for a texture similar to tapioca pudding when you  mix the right portion of chia seeds to liquid.  This chia seed "super power" allows for awesome recipes like this pudding because it requires no heat and only a few ingredients to create a product that would normally need something like cornstarch or cream to get the same texture.  So making a pudding with them seems natural to me!
To make this pudding, there are four main ingredients and about two minutes of prep time.  Literally the only thing to do to prepare this recipe is combine the chia seeds, cocoa powder, maple syrup or other sweetener, and almond milk and blend until the mixture is mostly smooth. 
A high powered blender will make for a completely smooth pudding, but it's completely fine if there are still some whole chia seeds in the mixture.  You can even skip the step of blending the mixture for an even easier (and more tapioca-like) pudding.  Pour into individual serving containers, then refrigerate for at least four hours or overnight.  Then when you come to check on it, you'll see that the liquid is almost completely gone and the seeds have expanded and formed a pudding texture.  It's pretty neat!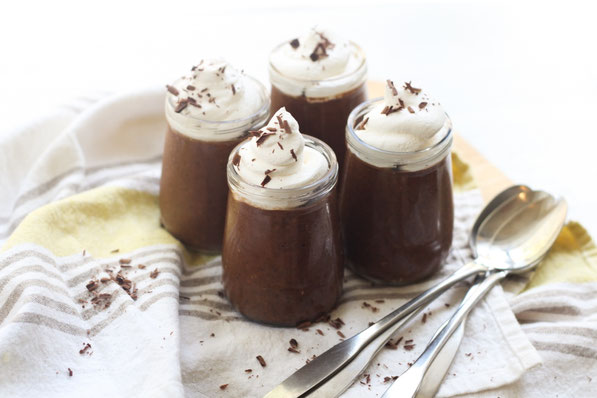 Vegan Chocolate Chia Pudding
Makes 4 servings (about 1/2 cup each)
Ingredients:
1/3 cup chia seeds (use whole chia seeds, not ground)

3-4 tablespoons pure maple syrup or agave nectar 

4 teaspoons cocoa powder

1 1/2 cups unsweetened vanilla almond milk

vegan whipped cream (optional)
Directions:
Place all ingredients in a blender and blend until mostly smooth.  Pour into 4 individual serving bowls or jars.  

Cover and refrigerate for at least 4 hours or overnight.  Top the pudding with vegan whipped cream for an extra special treat if desired.  Enjoy!
Happy Eating!
~Amber
---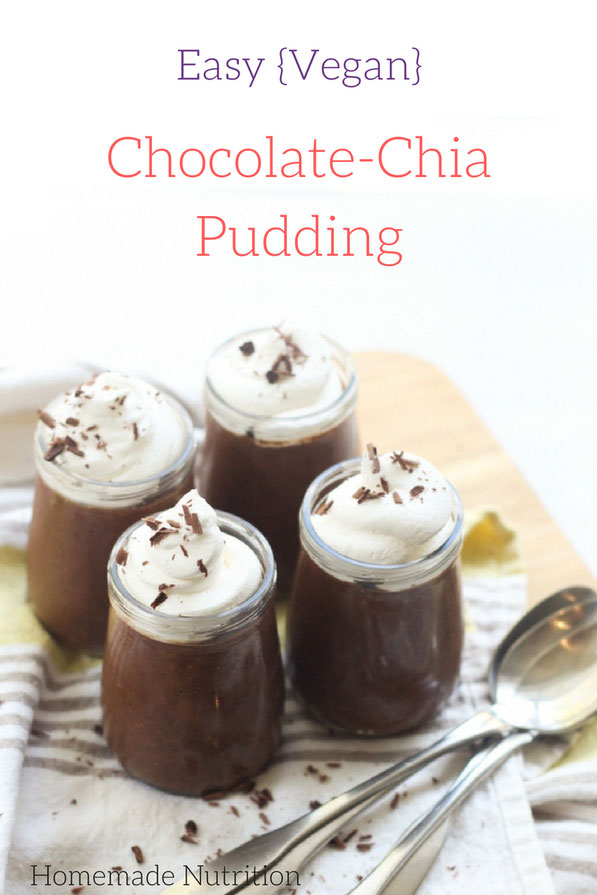 ---