This beautiful smoothie with blueberries, nectarines, and fresh lemon juice also has a secret veggie ingredient that no one will know is there...beets!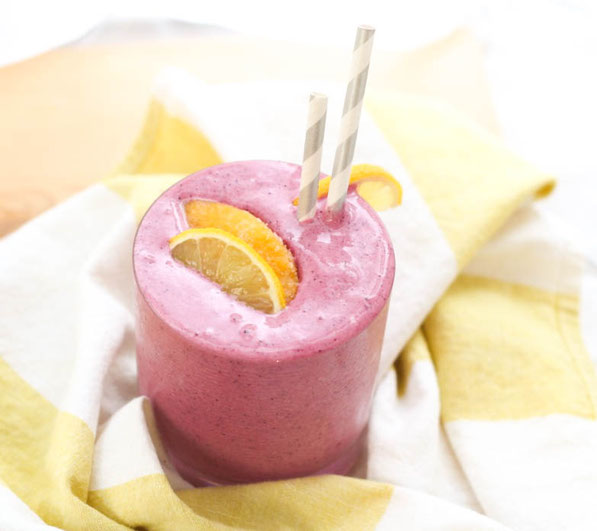 A few weeks ago while shopping at Trader Joe's, I came across something I've never seen before - frozen nectarines.  Leave it to Trader Joe's to have fun new items all the time; I just love it!  And being the smoothie-fan that I am, I had to snatch a bag and give them a try.  
Nectarines are almost exactly the same genetically as peaches; they look the same, smell the same, taste (almost) the same...the main difference is that peaches have fuzzy skin and nectarines have smooth skin.  
And  just like peaches, nectarines are a high-fiber, nutrient-packed fruit that's sweet and adds a delicious creaminess to smoothies.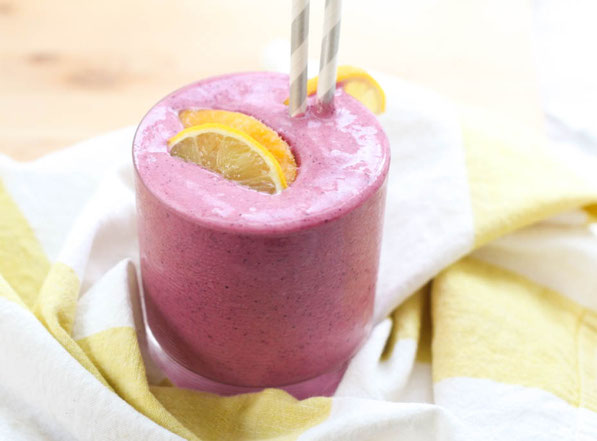 Which brings us to the other delicious ingredients in this recipe:  blueberries, lemon and, drumroll please....beets! That's right, I've brought out the beets once again in this pink smoothie beauty.  We all need more veggies in our eating routine, and one of my favorite things to do is to sneak veggies into breakfast to get a nice healthy head-start to the day. 
And if you're worried about that earthy beet flavor taking over the smoothie, don't. ;)  
The sweet combination of blueberries, the nectarines, Greek yogurt, and hint of lemon juice cut through the flavor of the beets, leaving you with a sweet, creamy smoothie.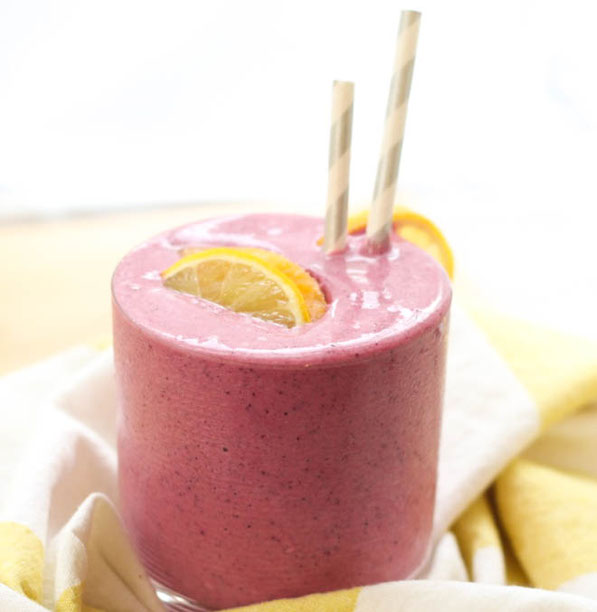 I feel like smoothies are always a refreshing way to start the morning, but the combination of flavors and nutrient-dense ingredients in this one are just a little more refreshing than usual.  So if you're looking for a natural way to boost your energy levels in the morning, give this one a try! 
Oh, and if you already love beets in your smoothie, be sure to check out my cinnamon-apple beet smoothie and cherry-lime beet smoothie recipes! 
Happy blending! :)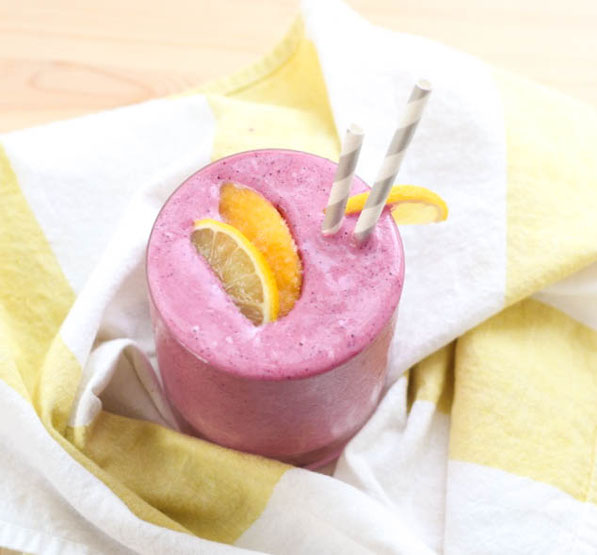 Blueberry-Lemon Nectarine Smoothie
Makes 1 Serving
Ingredients:
1/2 cup (about 4 slices) fresh or frozen nectarine (can also use peaches)
1/2 cup fresh or frozen blueberries
1/2 banana
1/2 cup cooked beets (unsalted)
1 tablespoon fresh lemon juice
1/2 cup vanilla Greek yogurt (can also use plain)
1/4 cup water
4-5 ice cubes
Directions: 
Place all ingredients in a blender and blend at least 1 minute or until completely smooth.  
 Happy Eating!
~Amber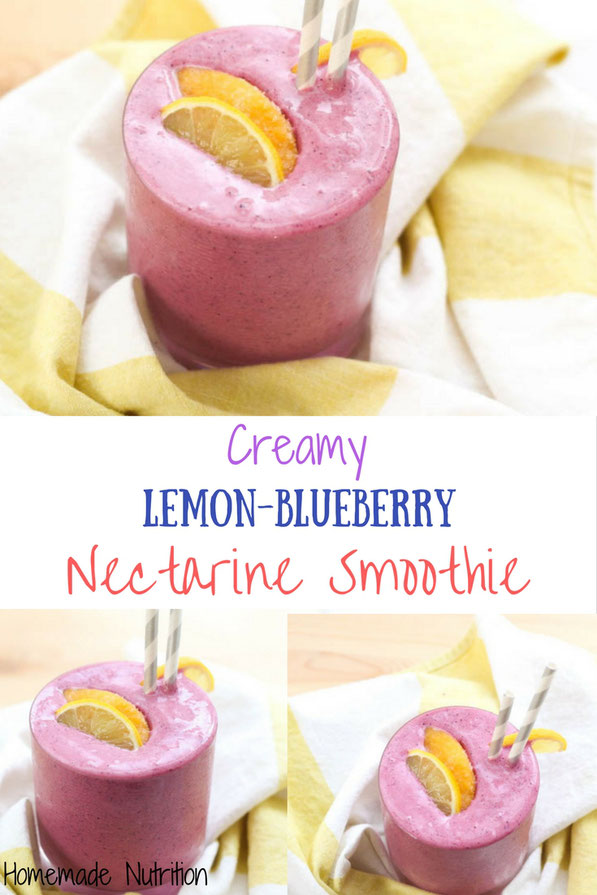 ---
---