These mini chili cheeseburger sliders are so good and actually really healthy!  They are perfect for a quick dinner or healthy alternative to regular burgers and chili for game day!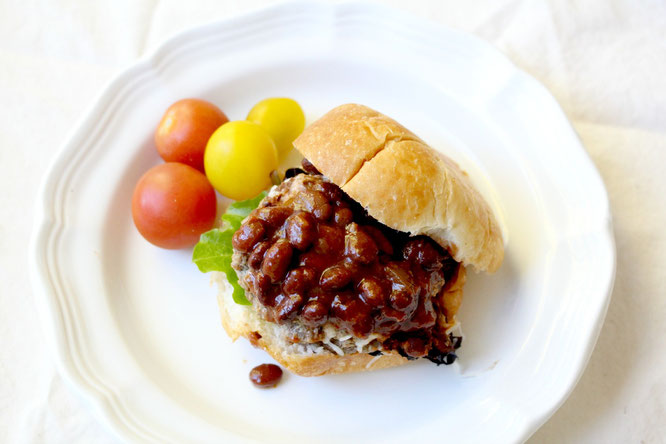 Today's healthy food makeover is that of the classic game day items of chili and burgers.  Both are equally popular for football watching in Texas, and I imagine in most places, so I decided to combine them in a really healthy way to make healthy chili cheeseburger sliders.  I know they don't sound healthy, but they are!  Plus they're easy to make because there is a short-cut in the recipe. 
These little burgers are lighter than usual because they start with leaner meat, use reduced fat cheese, are smaller than the standard burger (1/2 size) and have my secret healthy short-cut - vegetarian canned chili!  Now if you have a classic chili recipe you just can't miss, that's totally fine - just sub that for the chili in this recipe.  But if you're looking for a quick, healthy alternative that tastes really good and is lighter than normal chili, give the veggie version a try.  They've got great bean chili varieties and even delicious tofu-based versions (these seriously taste like they've got meat in them - no one will know - trust me!) 
One of the things that surprised me about making this recipe was the speed.  When I can, I like to take my time in the kitchen because it's my "happy place" where I get lots of thinking done and enjoy spending time.  But on this day, I was in a hurry.  Mainly because I was ready for dinner followed by a new episode of Downton Abbey (can't miss that!), and these little gems were gonna be dinner!  So start to finish, this recipe took me 15 minutes to make.  That's right.  15.  :) It's really a matter of getting the seasonings mixed into the meat, dividing it into 8 small patties, and cooking them on your stovetop, grill, or in my case, Panini press.  Now for a large gathering, I recommend going the gas or charcoal grill route for the ultimate delicious burger experience, but they taste great either way!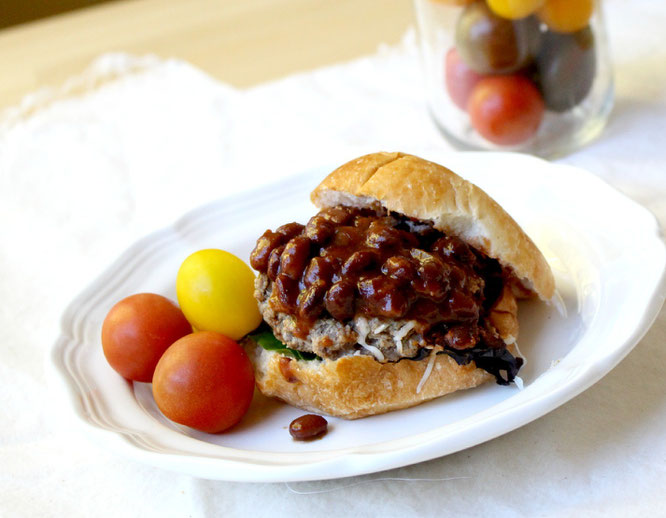 Healthy Chili Cheeseburger Sliders
Makes 8 sliders
Ingredients:
1 pound 90/10 ground beef

2 teaspoons canola oil

1/2 teaspoon salt

1/2 teaspoon garlic powder

1/2 teaspoon smoked paprika

1/2 teaspoon onion powder

black pepper to taste

8 mini whole grain hamburger buns or whole wheat dinner rolls

1/2 cup shredded reduced fat cheddar or Monterey-jack cheese

1 can vegetarian chili (can be bean or tofu-based)

Toppings of choice: lettuce, tomato, pickles, cucumber, baby spinach, etc..
Directions:
Preheat grill pan, Panini press, gas or charcoal grill, or large skillet to medium high heat. 

In a large bowl, combine the beef, oil, and spices to combine.  Divide the mixture into 8, and form into burger patties. 

Cook the burgers for about 3-4 minutes per side or until cooked through. 

While the burgers are cooking, heat the chili in a microwave-safe bowl or in a small saucepan until heated through. 

To serve, place a burger on the bottom of each bun, top with 2 tablespoons chili, about 1 tablespoon cheese, and any veggies you like.  Top with the other half of the bun and enjoy!
Happy Eating!

~Amber

---