This high fiber pumpkin spice smoothie with oats, flax, and Greek yogurt is a filling breakfast that can also help boost your digestive health this holiday season!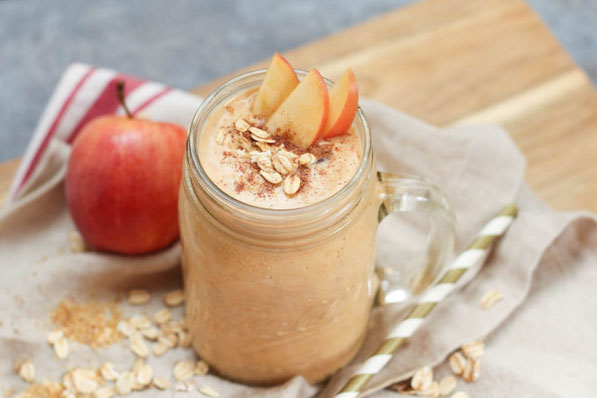 Cold and Flu season is upon us, so it's the perfect time to put a little extra effort toward staying healthy!   And while we can't always keep from getting sick, there are some ways to give our immune system a little boost.  Today's recipe is for the monthly Recipe Redux post, where healthy food bloggers are challenged to create recipes based on a certain theme.  This month, the theme is about boosting our gut health, which is a really important topic, especially this time of year!  
When it comes to taking care of our body and keeping our immune system up, we often overlook a hugely important factor:  our digestive health.  A huge portion of our immune system is found in our digestive tract, because that's where many pathogens (things like bacteria and viruses) pass through the body. 
That's where the "good" bacteria in our digestive system come into play.  They help protect us from those pathogens and also take up surface area that keeps viruses or bacteria from being able to hang around in our system too long.  
Today's recipe is great for digestive health because it contains two very important things:  probiotics and preboitics.  Probiotics are the good or beneficial bacteria found in the digestive tract.  The probiotics in the Greek yogurt in this recipe help make sure there are enough of the good guys in there keeping the immune system strong. 
Prebiotics, on the other hand, are foods that help feed and support the existing bacteria that's already in our digestive tract.  The banana and oats in this recipe provide a source of prebiotics.  
And since fall is in full swing, I had to go with a pumpkin-spiced recipe!  This smoothie has lovely fall flavors from the pumpkin, pumpkin pie spice, apples, and a touch of pure maple syrup.  It's pretty delicious if you ask me.... ;)  Here's to a healthy holiday season!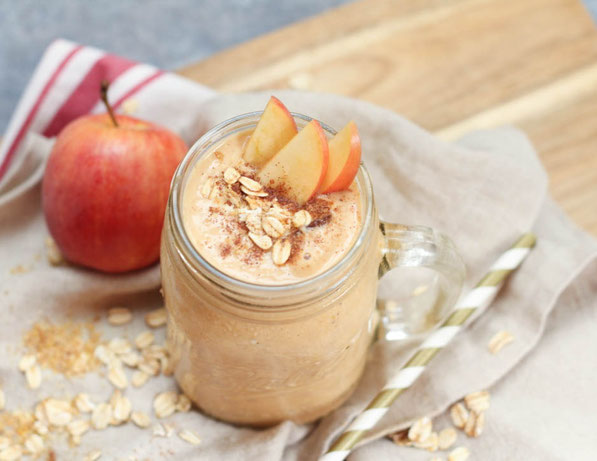 Pumpkin Apple Oatmeal Smoothie
Makes 1 serving

Ingredients:
1/4 cup pumpkin puree 
1/2 banana
1/2 cup low fat Greek yogurt (can use plain, vanilla, pumpkin flavored or kefir)
1/8 teaspoon pumpkin pie spice
2 tablespoons rolled oats 
1 tablespoon ground flax seed
1 tablespoon pure maple syrup (if using plain yogurt)
1/4 cup apple juice
3-4 ice cubes
Directions: 

Place all ingredients in a blender and blend at least one minute or until completely smooth. 
Happy Eating!
~Amber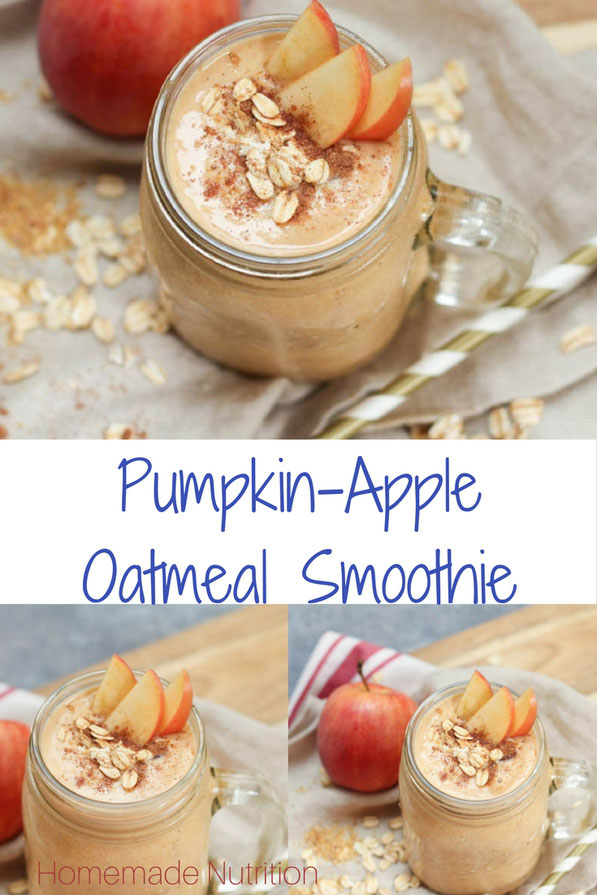 ---
---
---
---