Five ingredients and under 30 minutes to these easy low-carb and gluten free mozzarella-spinach Italian stuffed mushrooms!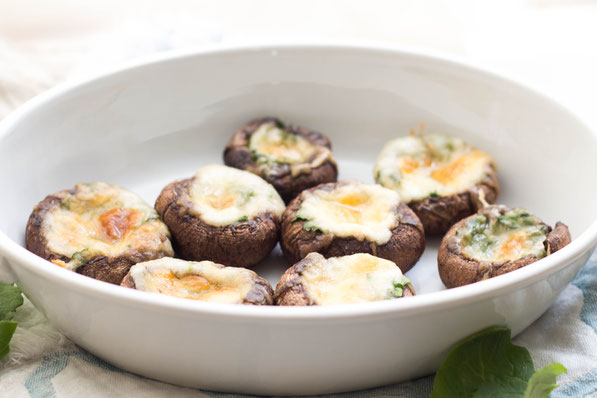 If you like mushrooms, you'll love this recipe! Lately I've been working on recipes that are very summer-friendly, meaning they're light, fresh, and can be cooked indoors or outdoors - because to me summer is about fun food and cooking outside as often as possible!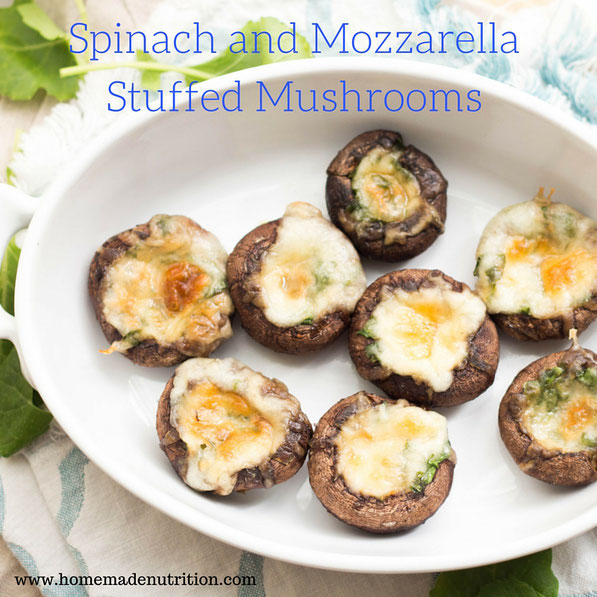 At our house, summer often involves cooking for more people than usual (family gatherings, holidays, or just fun BBQ's!) and I like to have recipe options that work for everyone, especially those following special eating plans.
This recipe is a great option for anyone watching their carbohydrate intake or on a gluten free eating plan. Besides, there's already plenty of bread, chips, and desserts around at gatherings, so a lighter recipe like this one is a good option for everyone (although no one will really notice it's a healthier option).  ;)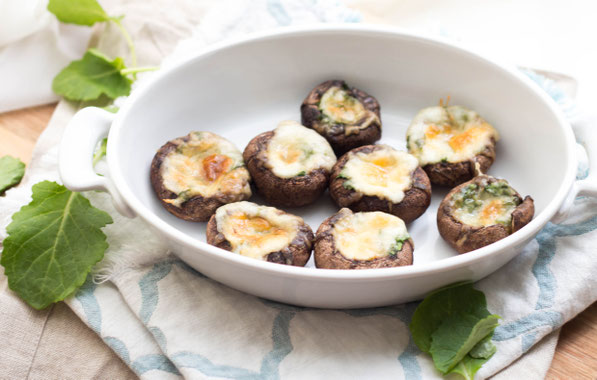 I wanted this recipe to have an Italian twist, so I used mozzarella cheese with Italian seasoning and some fresh chopped spinach. But the nice thing about the recipe is that you can really customize it based on your preference by using different varieties of cheese and seasonings for the filling. Using pepper-jack cheese and some fresh or frozen corn kernels would make an awesome southwestern version of this recipe…there are so many possibilities!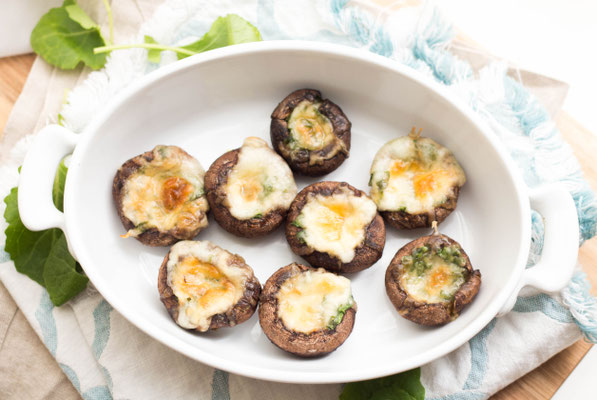 Spinach and Mozzarella Stuffed Mushrooms

Makes 6-8 servings

Ingredients:
12 whole small cremini mushrooms or white mushrooms
½ cup shredded mozzarella cheese
1 cup fresh spinach leaves, chopped
2 teaspoons dried Italian seasoning
1 tablespoon light olive oil
Directions:
Preheat oven to 400 degrees or preheat grill over medium heat. Add the cheese, chopped spinach leaves, and Italian seasoning to a medium bowl. Mix to combine.
Use a wet paper towel to wipe any dirt off of mushrooms and remove the stems. Place about 1 tablespoon of the cheese mixture into the center of each mushroom.
Spread the olive oil around the base of a baking dish or a grill pan. Place the stuffed mushrooms in the baking dish (cheese side up). Bake or grill the mushrooms for 20-25 minutes or until the mushrooms are tender and the cheese is melted and golden on top.
 Happy Eating!
~Amber
---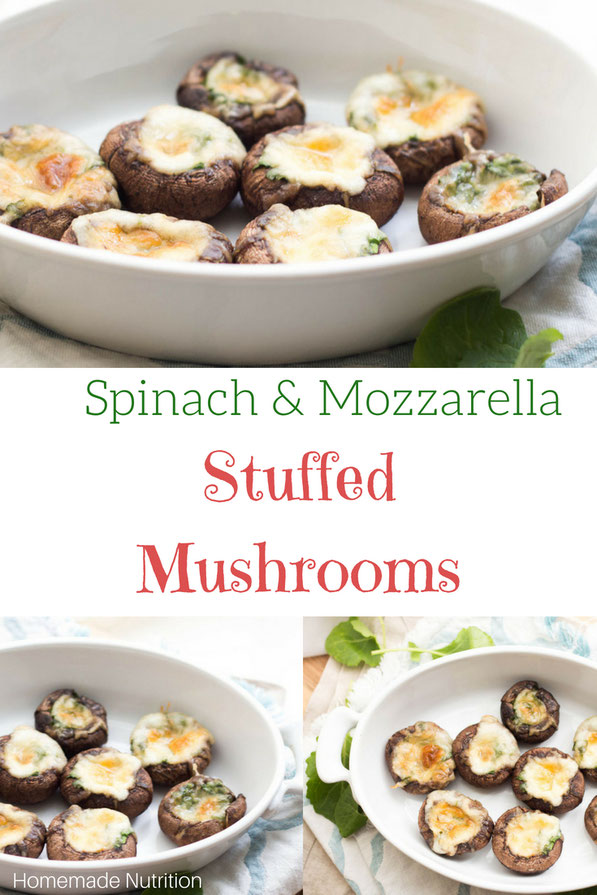 ---