Recently I had an amazing opportunity to spend time in Fredericksburg and Mason, Texas with a small group of dietitians learning all about beef from experts in the field (literally, we went outside for this stuff!).  This experience taught me so much - I came away with a whole new perspective along with some updated nutrition information to share (and a few pics from the trip).  I also have an easy meatloaf recipe at the end of this post that's so simple, it can be made on a weeknight!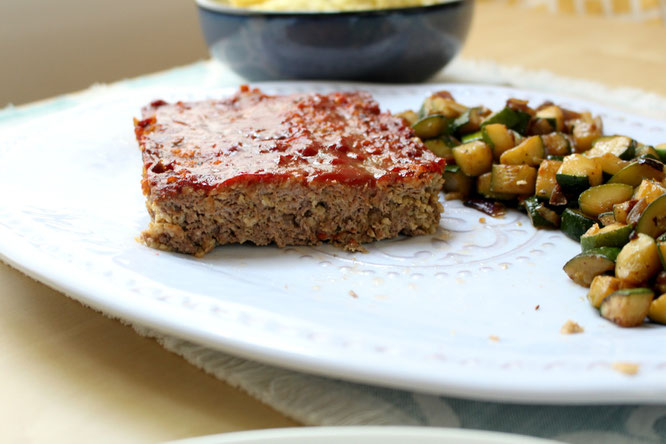 This event was called the "farm to fork tour" and focused on showing us how cattle are raised and taught us how the entire process works start to finish - finish meaning the beef that ends up on our plates.  And even though I'm from Texas and grew up in the country, I honestly had no idea how this process actually works and just how much hard work really goes into that burger or steak on my plate.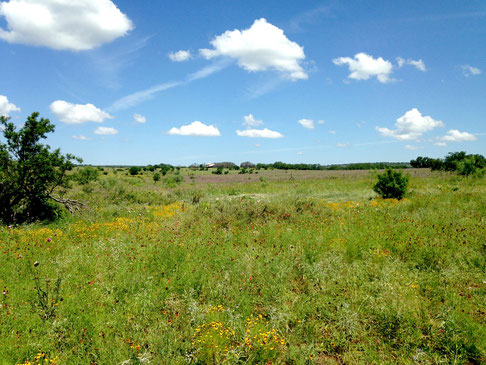 This experience reminded me that it's important to be truly knowledgeable about where our food comes from, and that nutrition is an ever-changing science that we learn more about each day.  It is so important to follow real experts and researchers and keep up with new information, and also to sort through other information we hear on TV and online that may only be a piece of the story (anyone else hear about all those "magic" pills, herbs, or foods constantly on TV?).  ;)  

And since I had the opportunity to spend two days with experts in the field of nutrition and in beef, I thought I'd share some of the things I learned...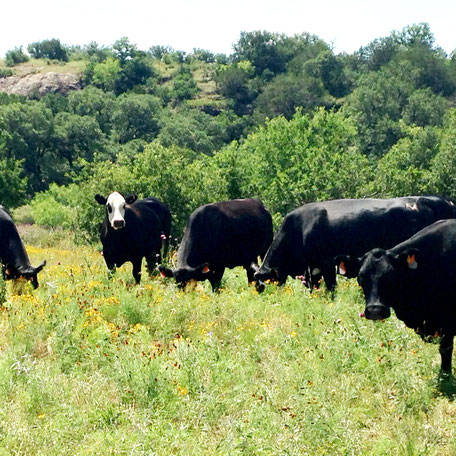 In the nutrition community, we used to consider beef an "unhealthy" meat due to the saturated fat content:  But actually, over half of the fat in beef is monounsaturated fat like the kind we find in avocados or olive oil, which we consider to be healthy fats.  
Also, some cuts of beef are actually as lean as 3 ounces of skinless chicken thigh, so there are very lean cuts of beef just like there are also fatty cuts of other meats, like chicken or pork.  With all of that being said, it's good to stick with leaner cuts of beef to save on extra calories.  And that's the case with any meat - choose the leaner cuts whenever possible!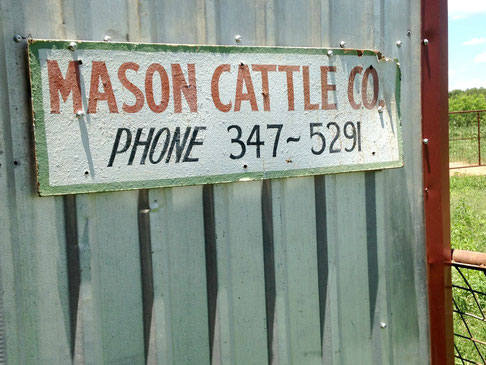 Beef also provides an excellent source of several key nutrients that play a huge role in our overall health.  Here are beef's big 10 nutrients and why they're important: 
Iron - helps your body use oxygen 




Choline - supports nervous system development




Protein - helps build and preserve healthy muscle




Selenium - helps protect cells from damage




Vitamins B6 and B12 - help maintain healthy brain function




Zinc - helps maintain a healthy immune system




Phosphorus - helps build bones and teeth




Niacin - supports energy production and metabolism




Riboflavin - helps convert food into fuel



list source:  Beef's Big 10 USDA, the Beef Checkoff (www.nal.usda.gov/fnic/foodcomp/search)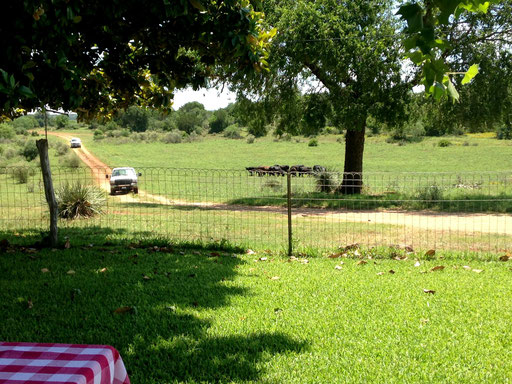 There has also been big news in the world of nutrition lately about protein.  There's a lot to it, but here's the take-away:  Most Americans who consume animal products are not short on protein each day, but we tend to consume more of our protein toward the end of the day (dinner) instead of spreading out our protein more evenly throughout the day.  
For example, we might eat 8-10 grams of protein at breakfast, 20-30 grams at lunch, and 50 grams at dinner.  New research shows that increasing protein at breakfast to 25-30 grams and aiming for 25-30 grams at all meals may help us eat less (about 200 fewer calories per day), have better control over our blood sugar, reduce cravings, make better snack choices, and even help lower blood pressure.  
And lean beef happens to be an excellent source of protein at 25 grams for just 3 ounces (the size of a deck of cards), which makes it an easy way to get a high protein meal without having to eat a lot of extra calories to get more protein in it.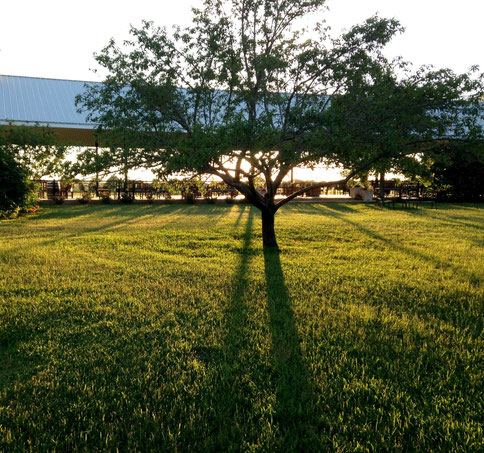 If you're interested in seeing how changing your protein intake throughout the day will affect your body, or you want to see how your protein looks during the day, there's a free 30 Day Protein Challenge from the Beef Checkoff you can try.  I'm actually right in the middle of this challenge right now (day 15) and I've already learned a lot about myself and the way I eat.  
The challenge shows you how to track your daily food intake and figure out where you are getting more or less protein.  For me, it turns out I was eating a very similar protein pattern to the one mentioned above:  Very little protein at breakfast, slightly more at lunch, and most of my protein came at dinnertime.  Now, I've been eating more of my protein at breakfast and lunch and have definitely noticed that I don't feel as hungry throughout the day, and I also feel like I've got more energy in the early afternoon, which is when I normally hit an "energy-slump."  I think this is a fun challenge that's great for anyone looking to dig a little deeper into their eating patterns and figure out some simple changes that can make them feel a lot better during the day and maybe even help reach some of those weight goals.  
We had a fun day of learning, eating, and even a wine-tasting at Becker Vineyards in Fredericksburg, TX.  Also got to spend time with one of my amazing RD friends Shannon Garcia, of Lone Star Nutrition (http://www.lsnutritiontx.com/)
Now for the meatloaf!  This is my standard go-to if I want to make meatloaf anytime without spending too long in the kitchen.  It has only a few basic ingredients that I always have on-hand, and I can have the meatloaf assembled and ready to bake before my oven is even finished pre-heating.  It's simple, delicious, and packed with flavor and protein!  And if you have some extra time on the weekend, you can make this recipe, let it cool, and put it in the fridge for fantastic leftovers later in the week.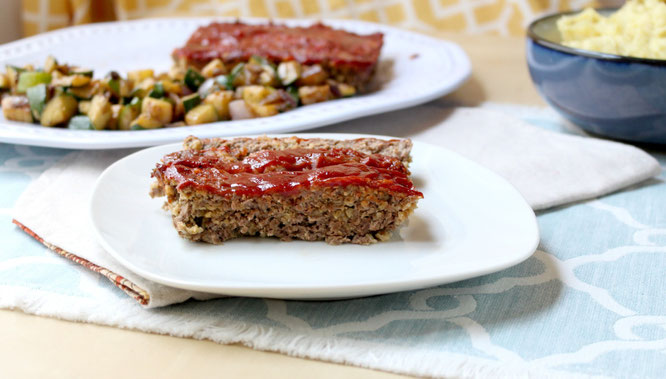 Easy Weeknight Meatloaf
Makes 4 servings
Ingredients:
1 pound 90/10 ground beef

2 tablespoons Worcestershire sauce
2 tablespoons ketchup
2 tablespoons hot sauce (optional)
1 egg
1 teaspoon garlic powder
1 teaspoon onion powder
1/2 teaspoon salt
pepper to taste
1/4 cup quick cooking (instant) oats
For topping:  2 tablespoons ketchup
Directions: 

Preheat oven to 325 degrees.  Place all ingredients except the beef and topping into a large bowl and mix to combine.  
Add the beef to the bowl and mix well.  
Place the beef mixture into a loaf pan or shape into a loaf and place on a baking sheet.  Top with remaining ketchup and spread the ketchup evenly over the meatloaf. 
Bake for about 40 minutes or until internal temperature reaches 165 degrees.  Slice and serve!
 Happy Eating!
~Amber
---
---