This three-ingredient green smoothie with kefir is an excellent source of nutrients and probiotics.  It also happens to be light and delicious!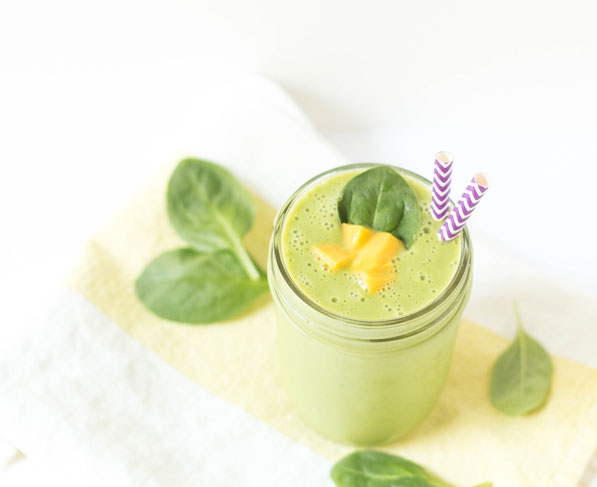 I make a lot of smoothies on the blog, and many of them contain yogurt or kefir for a nutritional boost and creamy texture.  Since kefir isn't nearly as popular the regular yogurt or Greek yogurt that we're used to, I thought I'd do a little product spotlight to share about it, because I happen to love it!  So here are a few quick facts about kefir:
Kefir is a tangy cultured yogurt drink that's packed with probiotics.  It's usually made with cow or goats' milk and sometimes sheeps' milk.  It's similar to yogurt, but has a very creamy, smoothie-like texture.

Kefir originated in Europe over 2000 years ago. 

The name kefir is actually Turkish for "good feeling" so you know it has to be good! :)

It's an excellent source of probiotics (digestive-friendly bacteria), is high in protein, calcium, and vitamin D.  

It's almost completely lactose-free.  Those beneficial bacteria found in kefir digest and break down most of the lactose found in the milk, so many people with lactose intolerance tend to do just fine with kefir.  

The process to make it is different than traditional yogurt because of the addition of different yeast cultures and lactic acid to the milk.  The result is a product that has a tangy taste similar to  yogurt but with a thinner, drinkable texture.

The result of this process also means kefir contains more probiotics than regular yogurt.  The one I buy the most often has 12 different strains of bacteria, as opposed to 2-8 strains found in most yogurts.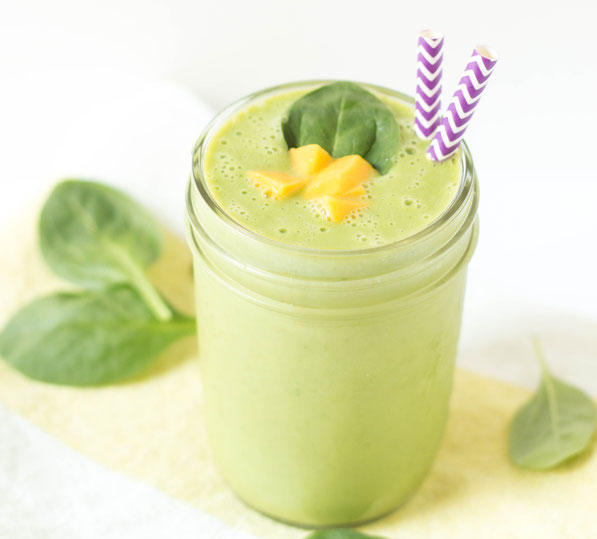 You can buy both plain and flavored varieties of kefir in the yogurt section of most grocery stores these days.  Sometimes I buy plain, sometimes I buy flavored versions... just depends on what mood I'm in.  And just so you know, the plain is pretty tart, similar to plain yogurt.  
You can definitely drink kefir on its' own, but I love adding it to my smoothies because a smoothie like this one made with a fruit, vegetable, and kefir is absolutely packed with vitamins, fiber, calcium, protein, and probiotics all in one tasty drinkable treat!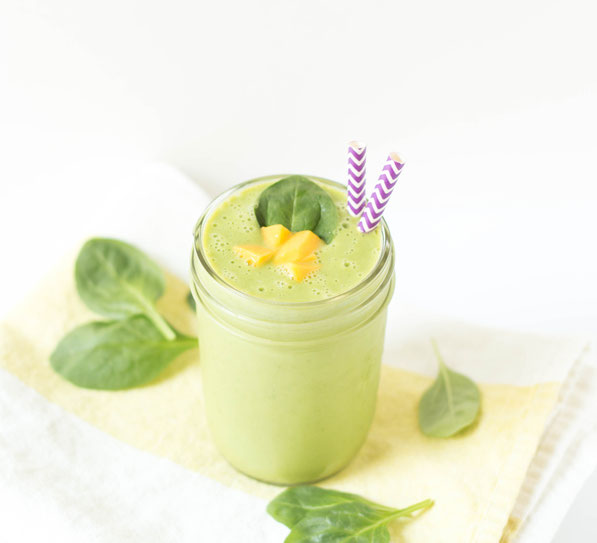 Green Mango Kefir Smoothie
Makes 1 serving

Ingredients:
1 cup frozen mango chunks
1 1/2 cups fresh baby spinach
3/4 cup(6 ounces) kefir, plain or flavored
1/3 cup filtered water

Directions:

Place all ingredients in a blender and blend at least one minute or until completely smooth. 



 Happy Eating!
~Amber
---
---