This creamy chocolate smoothie made with silken tofu is such a treat!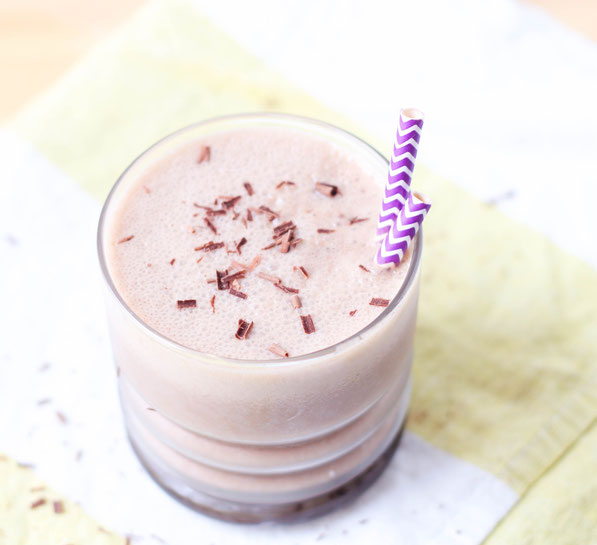 Yes, you read the title correctly.  There is tofu in this smoothie.  And if you're not a fan of tofu (or think you're not a fan), thank you for clicking through to see this recipe!  ;)
If you give it a try, I have a feeling you might  just love it.  I'm not saying I'm a lover of all things tofu and I don't eat tofu on a very regular basis, but I do enjoy it every once in a while; especially in recipes like this! 
I've found that for tofu newcomers, smoothies are the perfect way to start out.  Tofu is basically a blank canvas of flavor - it picks up whatever you add it to it, which in this case is chocolate....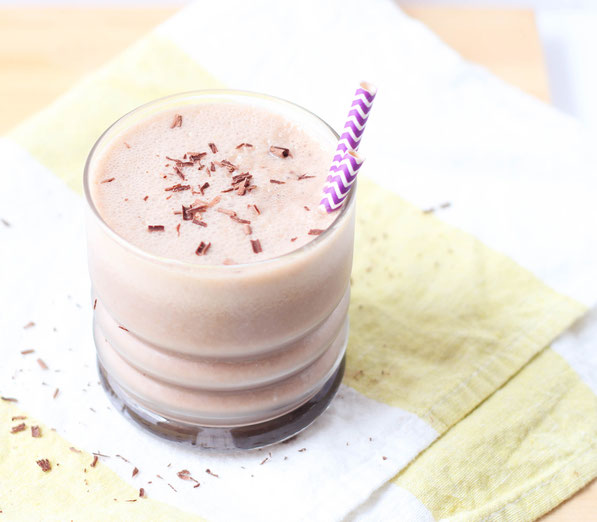 The most important thing to keep in mind with buying tofu is choosing the right kind of tofu for your recipe.  Generally, if you're going sear, saute, or pan-fry tofu for a recipe, go with a firm tofu variety.  Soft tofu (in my opinion) is best used in desserts and smoothies because the texture is very, very different from firm tofu.  
One of the different soft forms of tofu is called silken tofu, which is used in this recipe.  It lives up to it's name with a truly silky texture, which makes it perfect for creamy smoothies or even for other creamy desserts like cheesecake.   If you can't find silken tofu, you can use soft tofu and it will work just fine.  
There are two bonus reasons for adding tofu into this (or any) smoothie.  The first is that it makes the smoothie very creamy, so even light smoothies will have a rich, decadent texture.  The second reason is nutrition.  Tofu, which is a soybean curd, is a good source of protein at about 6 grams per 3 ounce serving of the silken tofu that's used in this recipe.  It's also a good source of calcium, meeting 6-15% of your daily calcium needs depending on the tofu you use.  
So don't knock it till you try it!  You might just be pleasantly surprised at how delicious this smoothie really is!  Happy blending! :)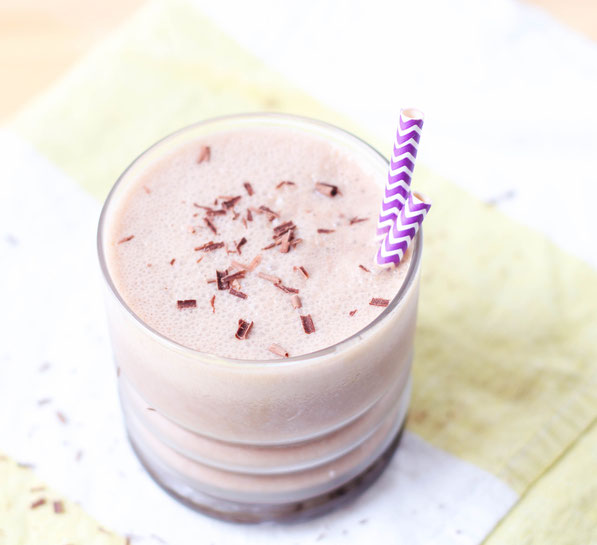 Chocolate Silk Tofu Smoothie
Makes 1 serving

Ingredients:
1 cup low fat milk

3 ounces silken tofu

1/2 banana

2 teaspoons cocoa powder
1 tablespoon honey, agave nectar, or pure maple syrup (optional)
3-4 ice cubes
Directions:

Place all ingredients in a blender and blend at least one minute or until completely smooth. 



 Happy Eating!
~Amber
---
---