These mini lemon-almond chia cookies are a delicious sweet treat that's a little lighter than your standard cookie.  Lemon, chia seeds, and almond extract make for a beautiful flavor profile in these special little cookies, plus there's an easy swap to make them vegan!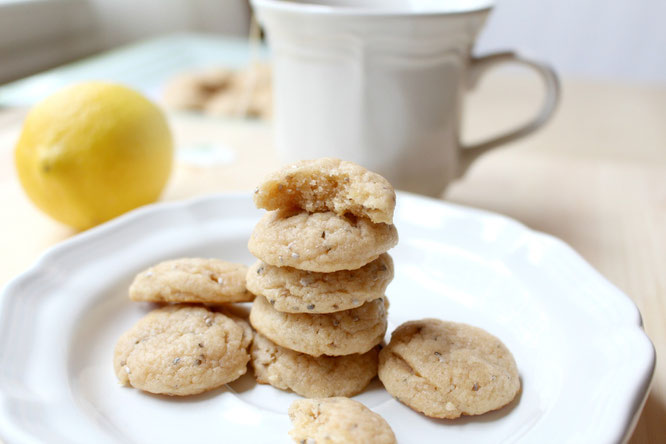 Making miniature cookies is one of my new favorite ways to have dessert because they allow for a delicious little taste of something sweet without being too big.  Because when it comes to dessert, it's not easy for me to say "no" to a whole portion of something...So by making smaller cookies, I feel like I had a normal-sized portion of them, even though I didn't.  Total winner. :)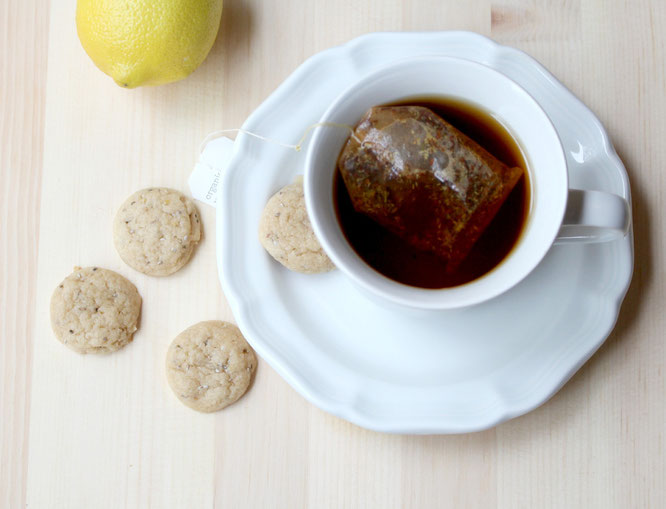 There are other ways to enjoy smaller portions of your favorite foods without feeling like you're missing out.   My favorite trick is to use smaller plates and bowls at meals and snacks.  A smaller plate means less food will fit on it, and at the same time it will actually look like more food is on the plate because it appears full.  It's very helpful for portion-control!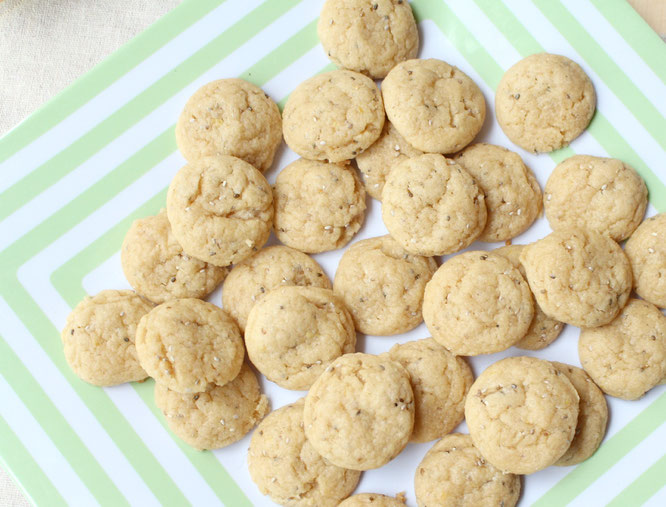 These lemon-almond chia cookies have a unique flavor and texture profile that I absolutely love!  The lemon and almond are bright, fresh flavors and the chia seeds add just a hint of crunchiness to these cookies, but the overall texture of them is very soft and chewy.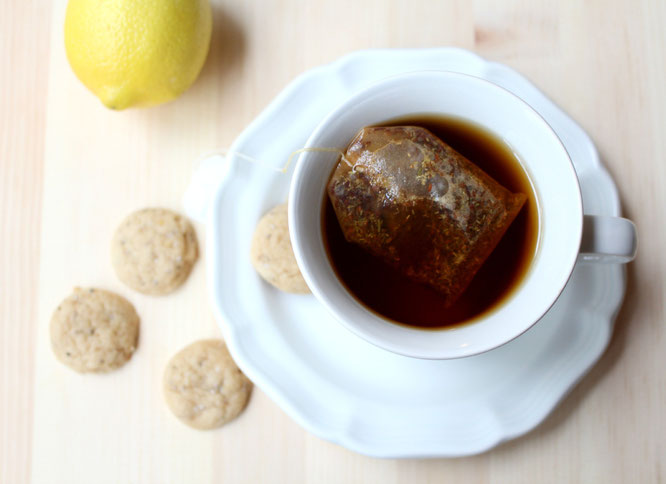 They're easy to make, and there's no egg in the recipe, so if you wanted to make these vegan, you could swap the butter for Earth Balance or another non-hydrogenated butter substitute.  I like to make a batch of these cookies and keep them in the freezer so they stay fresh and I can just take out a few at a time when I want them.  They go perfectly with a cup of hot tea!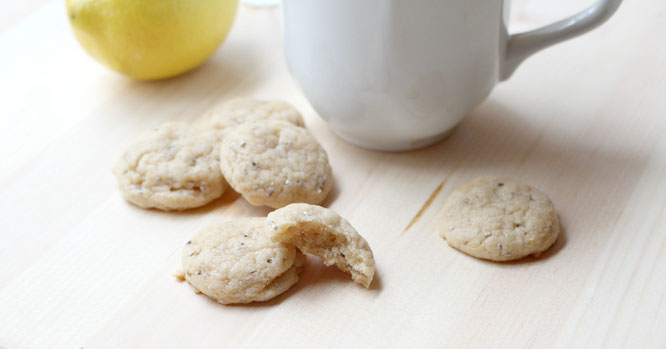 Mini Lemon-Almond Chia Cookies

Makes about 2 dozen mini cookies

Ingredients:
4 tablespoons unsalted butter, at room temperature (use Earth Balance for vegan cookies)

2/3 cup sugar

1/2 teaspoon almond extract

1 teaspoon lemon zest

1 tablespoon lemon juice

2 tablespoons chia seeds

1/2 teaspoon baking powder

1 cup white whole wheat flour



Directions:
Preheat oven to 350 degrees.

In a mixing bowl, cream the butter and sugar with an electric mixer until light and fluffy. Add the almond extract, lemon zest and juice, chia seeds, and baking powder, and mix until combined.

Add the flour and mix to until dough comes together. 

Spoon dough (about 1 teaspoon per cookie) onto a parchment-lined baking sheet. Leave about 1 inch of space between each cookie.

Bake for 8-10 minutes, or until the bottom is light brown but the cookies are still soft. Remove from baking sheet and cool on a wire rack. 
 Happy Eating!
~Amber
---
---