Sweet cinnamon pecans with pumpkin-spiced Greek yogurt is a high-protein, holiday-inspired breakfast treat!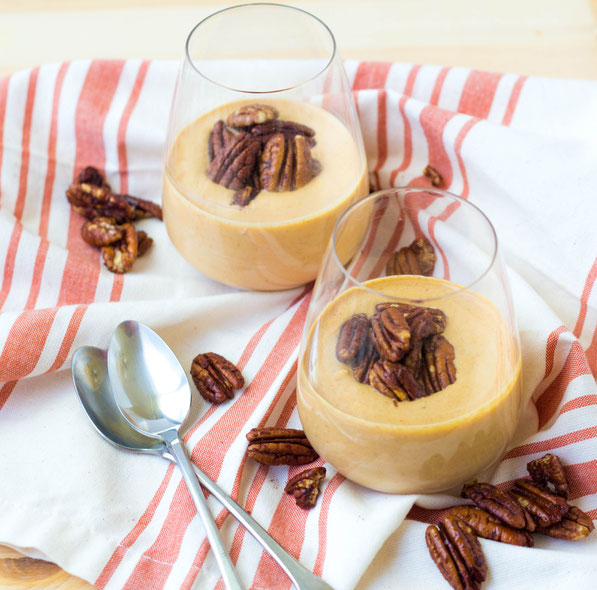 I'm so excited to be working with the Healthy Aperture to kick off their new Blogger Campaign with Truvia for National Diabetes Month, featuring their new product:  Truvia Nectar. 
Truvia Nectar is a blend of honey, sugar, and stevia that tastes twice as sweet as honey, so you can use half as much!  I used the Truvia Nectar in both parts of this recipe:  the sweet cinnamon pecans and in the pumpkin-spiced yogurt.  The pecans are super easy to make and can be stored in an air-tight container up to two weeks, so make a batch of them for this recipe and make extra to snack on during the week!  
The pecans go perfectly with this pumpkin-spiced Greek yogurt.  This time of year, pumpkin-spiced everything is very "in," but I wanted to add a couple of special touches to this yogurt to bring an extra depth of flavor, so I added some instant coffee to the mix.
That, along with vanilla, pumpkin pie spice, and sweet Truvia Nectar make this yogurt a rich, creamy treat that I can't stop making...I've eaten a whole lot of this pumpkin yogurt in the past couple of weeks and I don't plan on stopping anytime soon!  
Head on over to the Healthy Aperture Blog to get this recipe and try it today!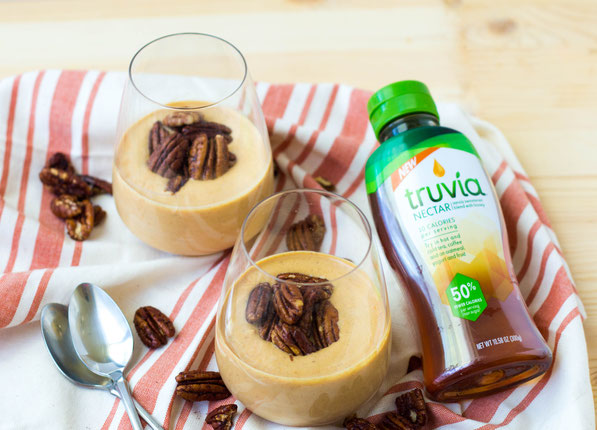 Disclosure: I was asked to participate in the "#UseNectar" campaign as a member of the Healthy Aperture Blogger Network. I was compensated for developing this recipe, but not for this post. As always, all opinions are my own! 
---
---